October Studio Showcase: Cindy L
When you are looking for that extra room in your home to create a crafting space...the laundry room becomes a great option! That's what we love about our October Studio Showcase winner, Cindy. She had her laundry room remodeled into her creative space and loves it!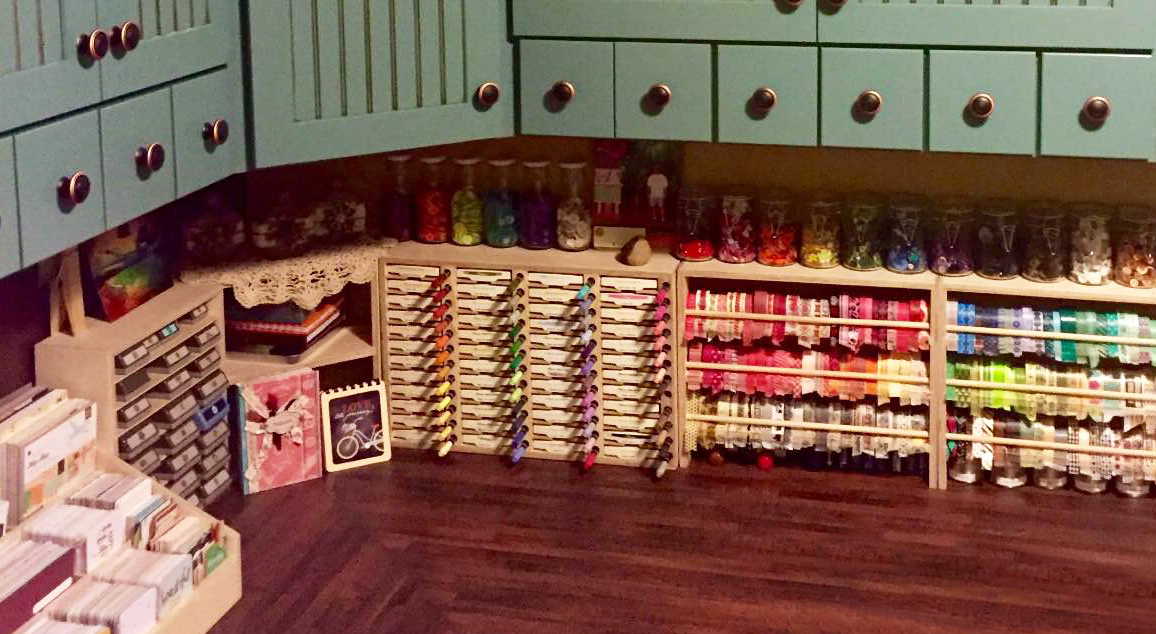 "Now that my supplies are put away, and everything has a home, it makes it so much easier to start and finish a project. Everything is right at my fingertips. Instead of spending time searching for something, I know right where it is. More time to craft!" says Cindy. This beautiful space is organized with the Ink Pad and Marker Holder, a Corner Shelf and Lock Down Punch Holder.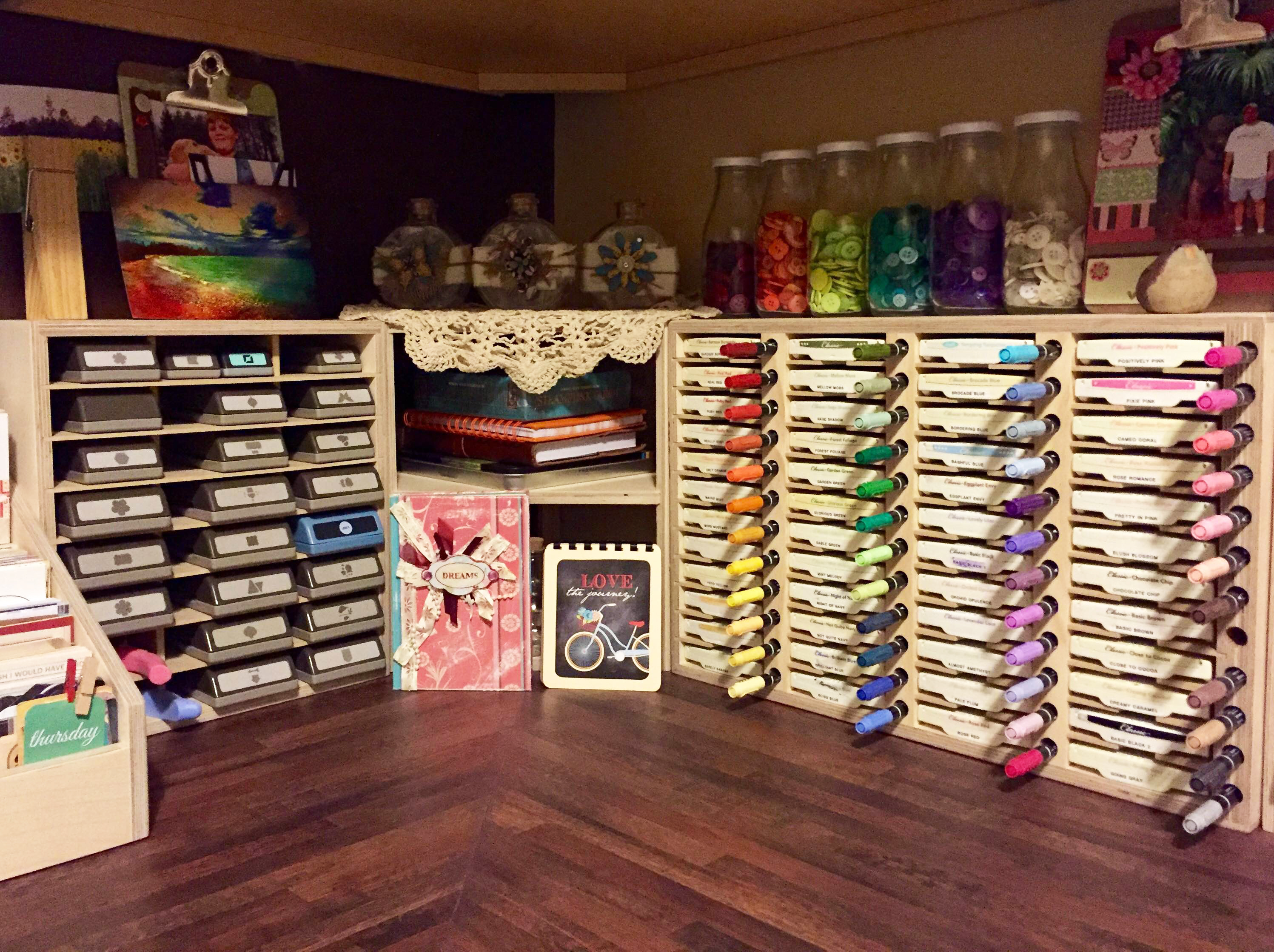 To the left of Cindy's desk, she has her Three-Tier 12x12 Paper Holder on top of the Drawer Cabinet.
Oh, and have you seen Cindy's Washi Tape Holders? She really loves washi tape! "I have to restrain myself every time I stop at a craft store! I use it on everything from art journaling pages to sealing envelopes. so many choices" she says. What a great collection!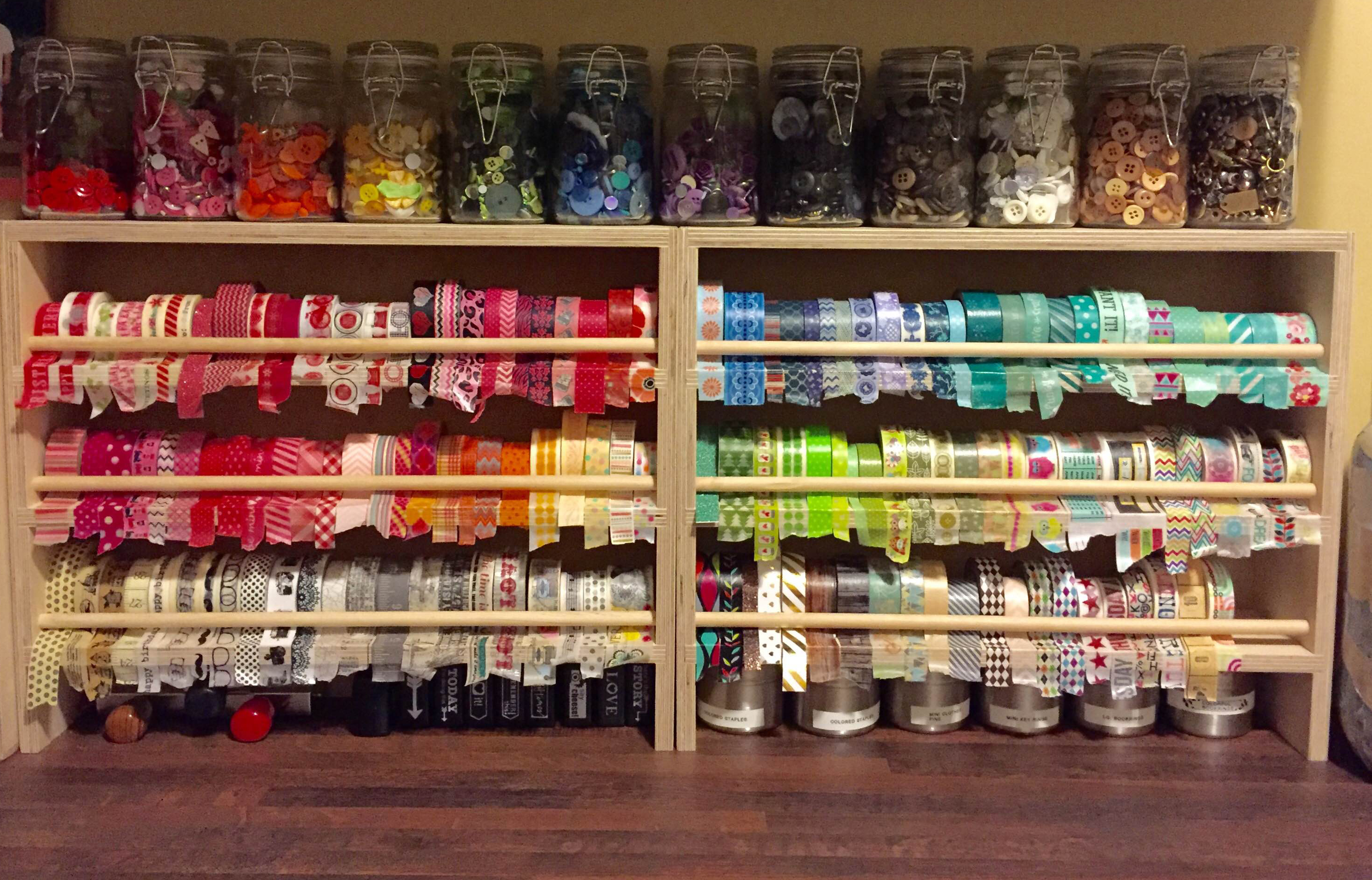 Cindy started scrapbooking in 1994 and more recently after her kids have graduated she has been enjoying smashbooks and daily art journaling. Her favorite Stamp-n-Storage product is her Pocket Scrapbook Holder. "It holds an amazing amount of cards! and it looks so nice and organized" she says.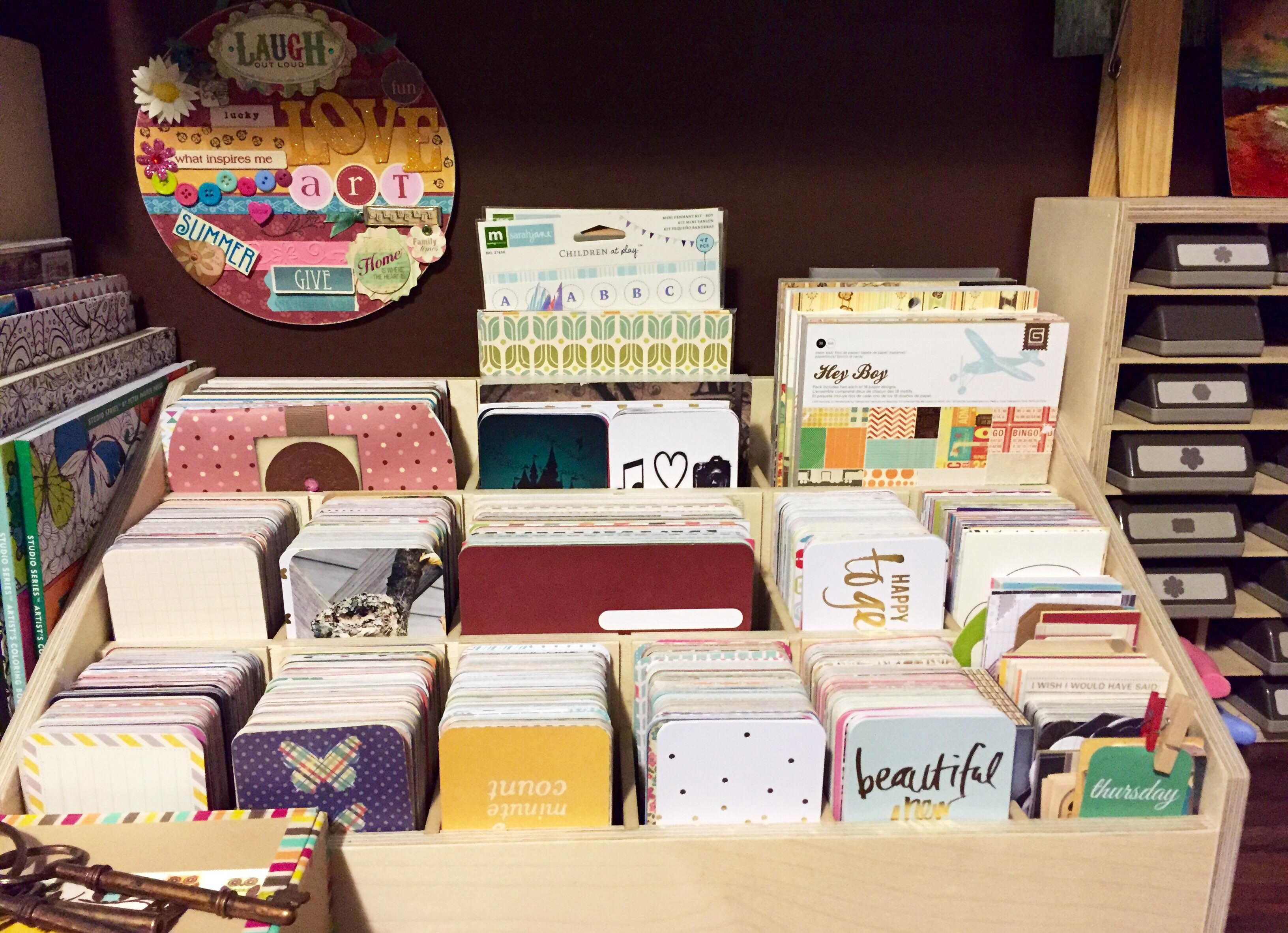 We are excited for Cindy and love her crafting space!
----------------------------------------------------------------------------------------------------------------------------------------------------------
Would you like to be our next Studio Showcase winner and have the chance to receive $75 in store credit?
Here are a few hints: clean up your space, snap some photos (4 or more) from a few different angles, and include some comments about what you love about your area and your Stamp-n-Storage products. Then, you will be entered into our monthly drawing. Email your entry to: contact@stampnstorage.com.