November Studio Showcase: Rene W.
The holidays are the perfect time to spread some extra kindness. That's why Rene's craft room is our November Studio Showcase winner. Rene suffers from severe migraines, but that hasn't stopped her from scrapbooking or card making for her friends and family. She has created scrapbooks for her parent's vacation, a friend's first pregnancy, a relative's journey through breast cancer and another who just battled leukemia. Rene has a kind heart and is always wanting to capture memories for those around her. That's why her husband and 13 year-old son thought it was time to do something special for Rene and created Scrap Haven!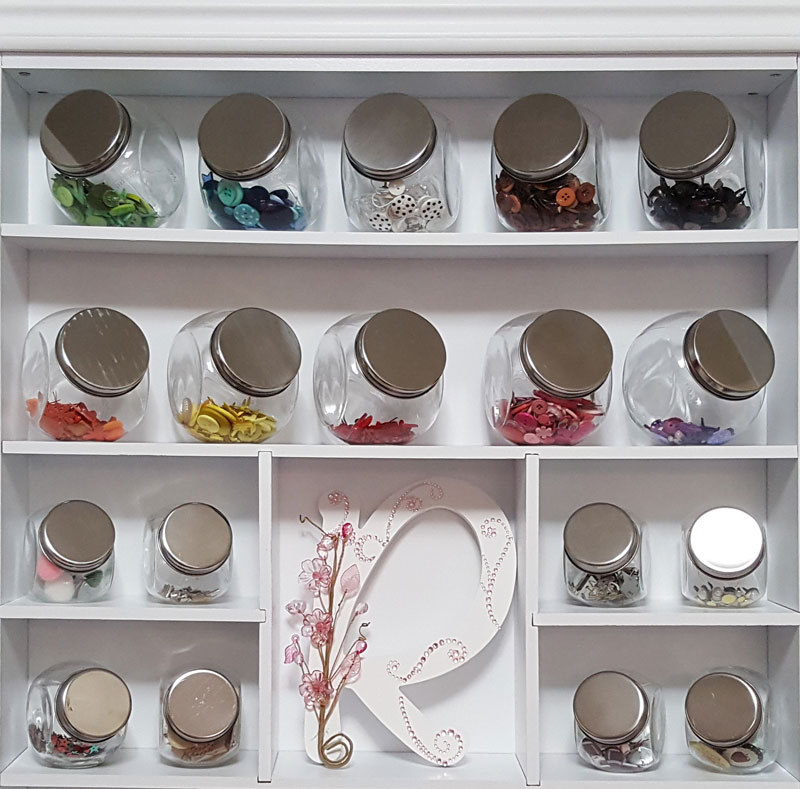 Rene's craft room used to be in the basement, making her migraines even more difficult to manage from walking up and down the stairs. Scrap Haven is upstairs and right across from Rene's bedroom. It was important to this father-son duo to build a space that Rene could have enough storage and room to create in. Recycled cabinets were added where Rene has her 12x12 Paper Holder, 8.5x11 Paper Holder and Lock-Down Punch Holder. "I wanted something that saved space, kept things organized and was within hands reach" Rene says.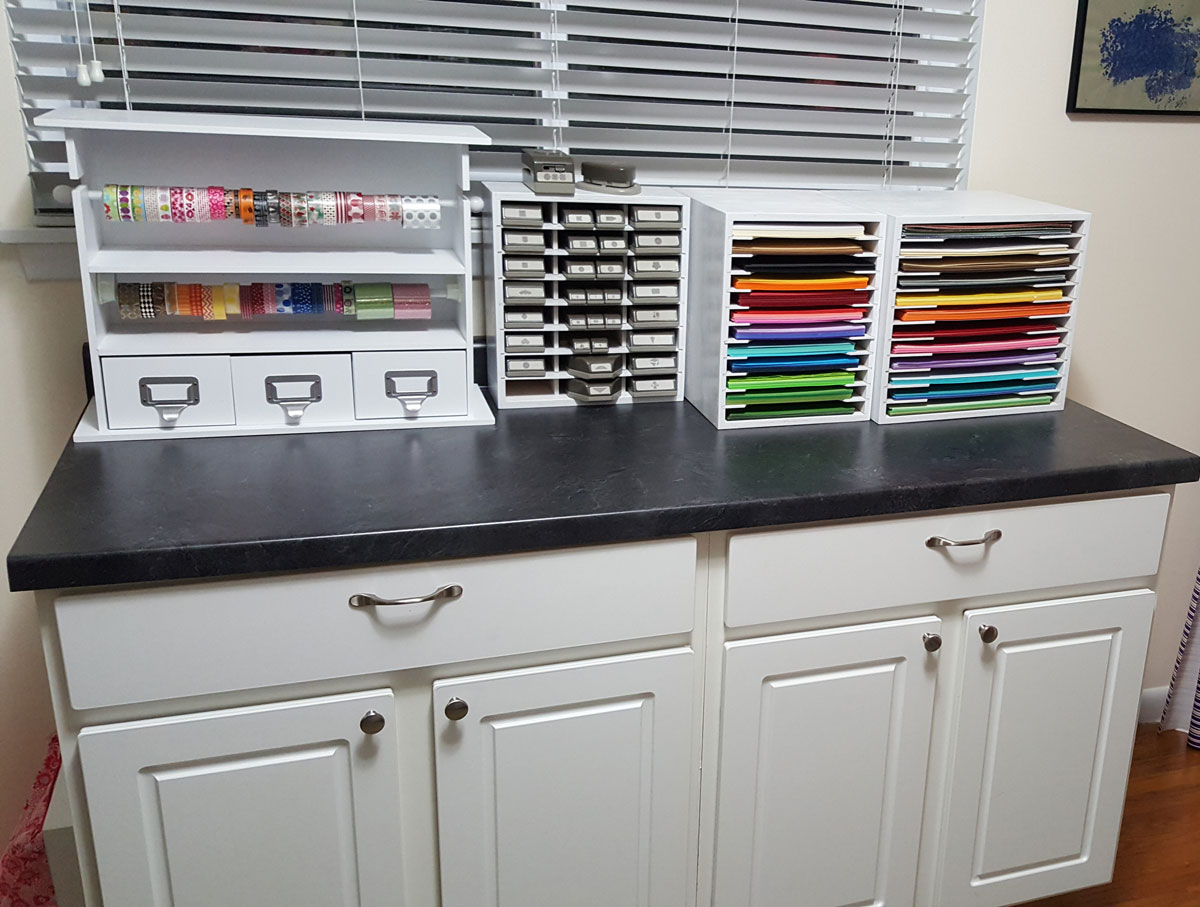 Rene also has her 60 Ink Pad and Marker Holder and an additional 24 Ink Pad and Marker Holder at an easy reach. She says it's her favorite because she can have everything matched up!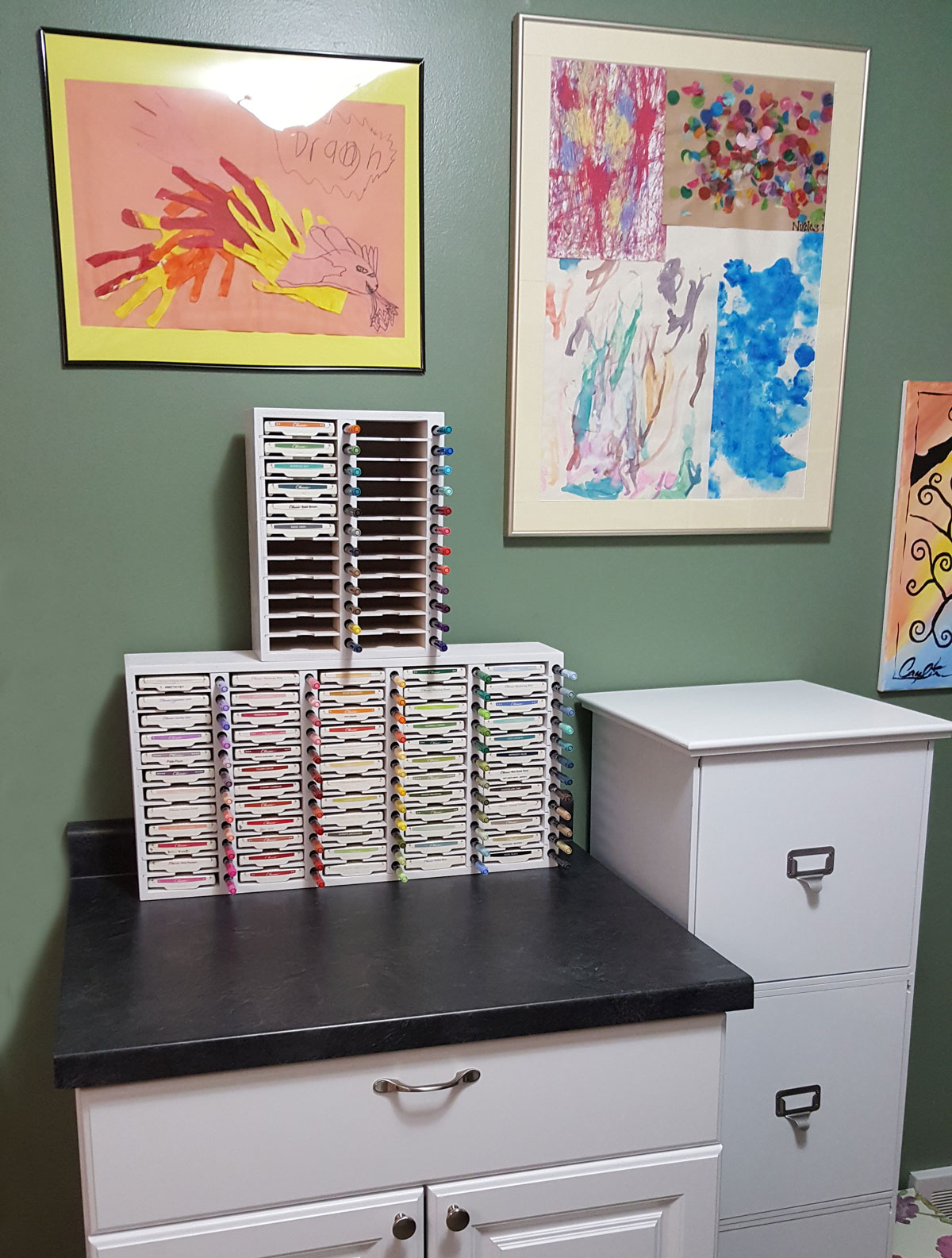 The desk was handmade by Rene's husband and includes a thick piece of granite for the work surface. "He wanted to make sure I had something to create on that I wouldn't ruin" she says. The additional storage holds everything from her stamps, stickles, washi tape and candy jars filled with brads, buttons and eyelets by color.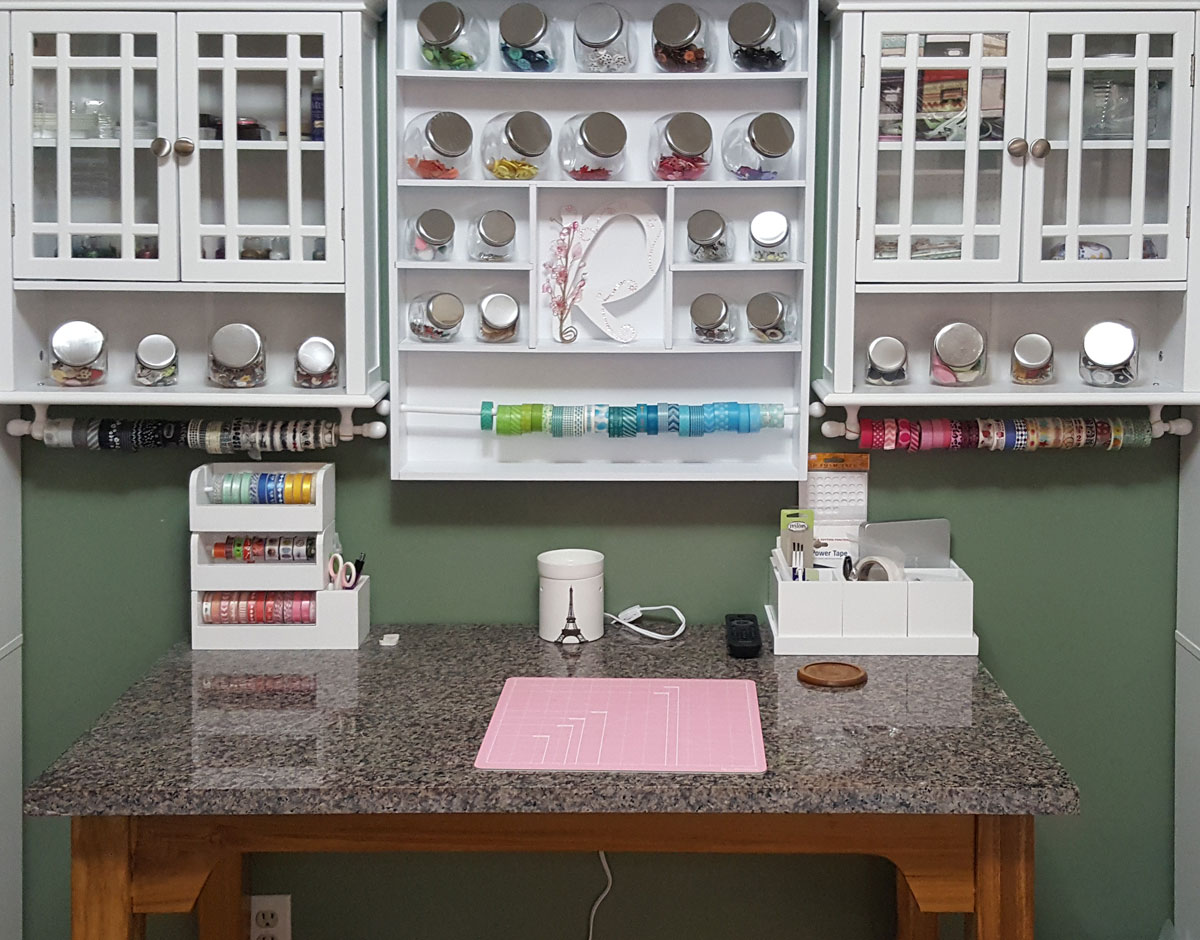 To help utilize the entire room, the father-son duo even added a recycled cabinet in the closet to hold gift bags, tissue paper, bows and boxes. After all, they knew Rene likes to make gifts for others! The closet also includes a pegboard to hold rolled ribbons, tape and scrapping and wrapping tools.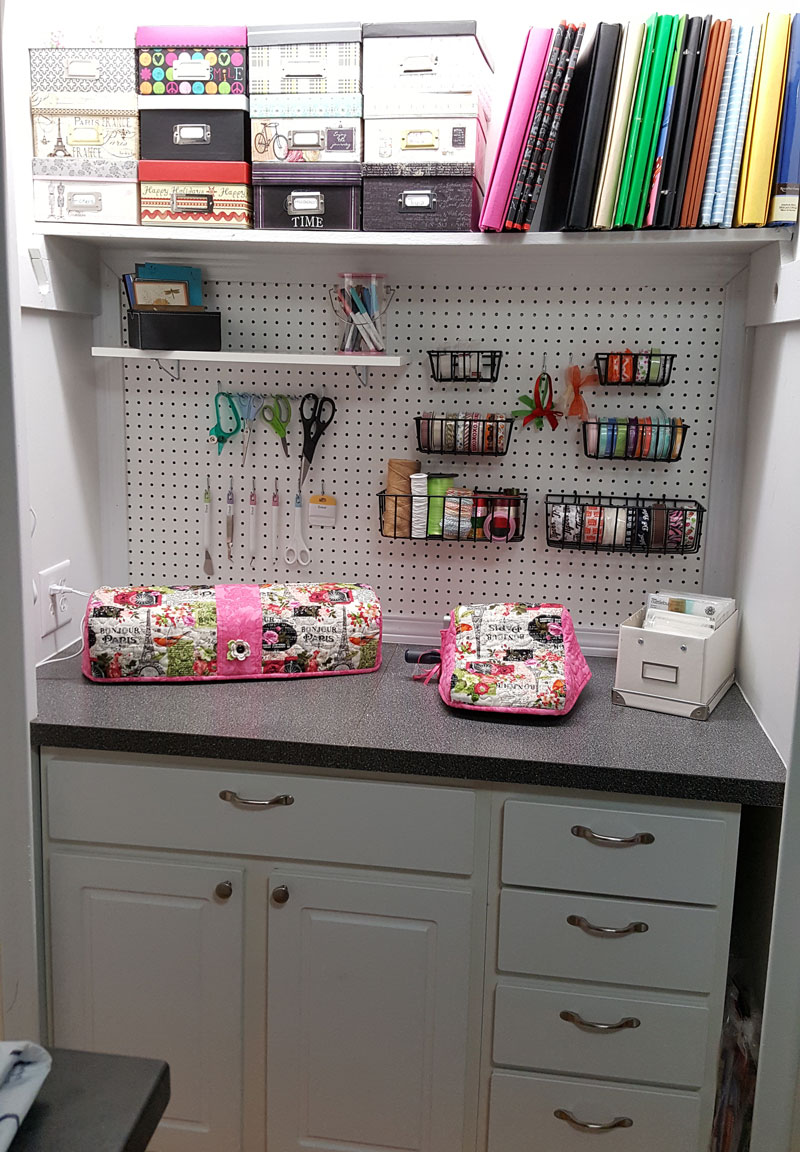 The Craft Haven is a special place. Even the artwork on the walls were created by her son. "I knew I wanted his 'stamp' on the walls" she says. Rene loves showing her space off to friends and family. She even says if they don't have their own supplies they can use hers. The kindness of the Craft Haven is sure to continue!

----------------------------------------------------------------------------------------------------------------------------------------------------------
Would you like to be our next Studio Showcase winner and have the chance to receive $75 in store credit?
Here are a few hints: clean up your space, snap some photos (4 or more) from a few different angles, and include some comments about what you love about your area and your Stamp-n-Storage products. Then, you will be entered into our monthly drawing. Email your entry to: contact@stampnstorage.com.