March Studio Showcase Winner: Debra R.
Our March Studio Showcase winner Debra R. began scrapbooking in her kitchen years ago. As her supplies grew she moved her space to a guest bedroom and eventually to her walk-out basement. What makes Debra's craft space even more fun is she has dedicated two adjoining rooms for paper crafting.
Debra now spends most of her time creating cards. "In this age of electronic messaging sending a card by mail has become lost. I still feel it's much more personal and meaningful to receive a card in the mail" she says. With her focus shifting from scrapbooking to card-making, this meant it was time to purge and organize! Debra says she filled one stall of her garage with boxes of unused product and tools that she later donated to charity. After purging her supplies she concentrated on reorganizing to create her new craft studio.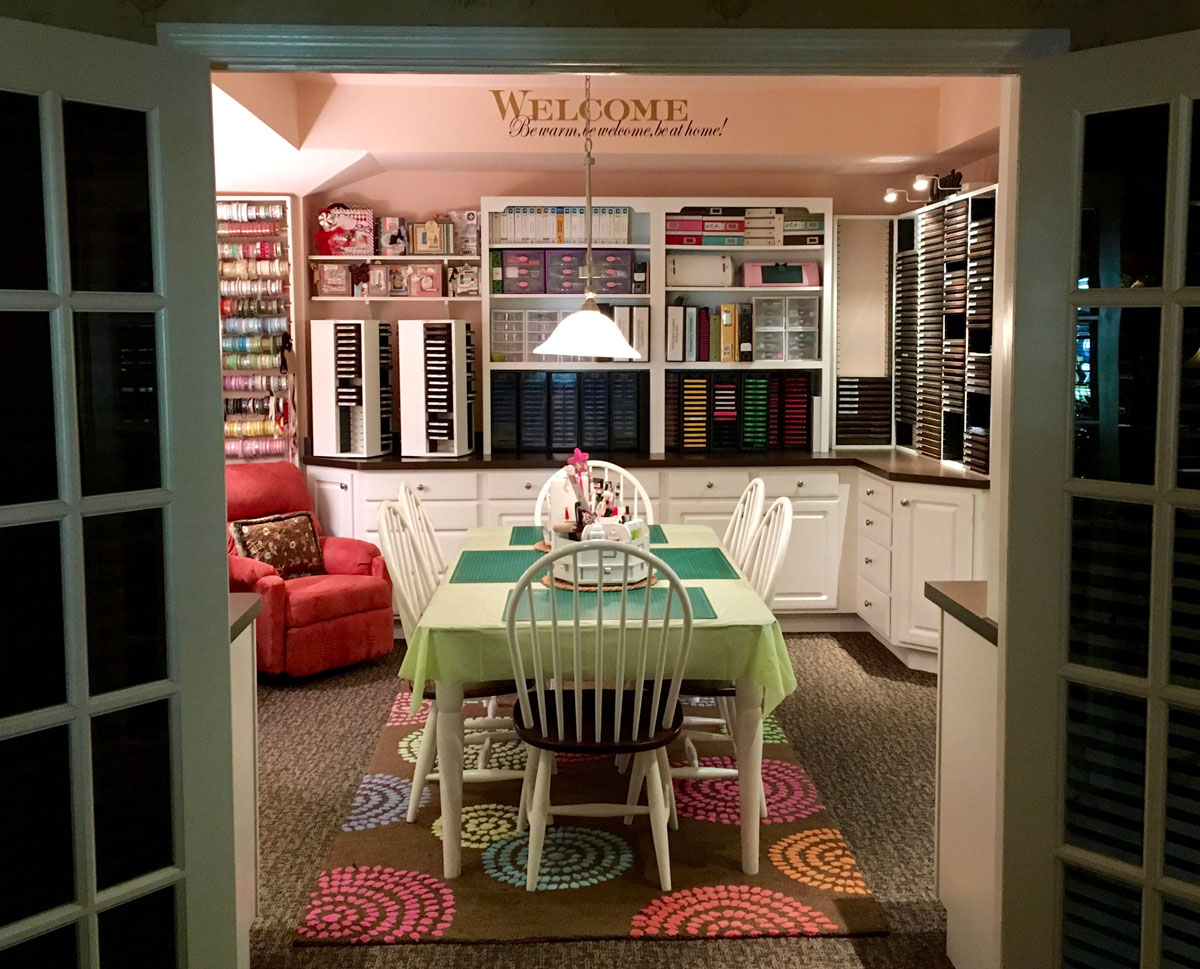 Debra's main crafting space holds her dies, ribbon, stamps and has a table in the center of the room. We especially love the colorful rug underneath the table that Debra purchased from Pottery Barn.
When designing this room, Debra knew she wanted her space to be enjoyed by friends. "We bounce ideas around and their feedback is appreciated." She also enjoys paper crafting with her 8-year-old granddaughter. "We are making memories and sharing time together. I am also teaching her to be imaginative and to create something beautiful with her hands" she says.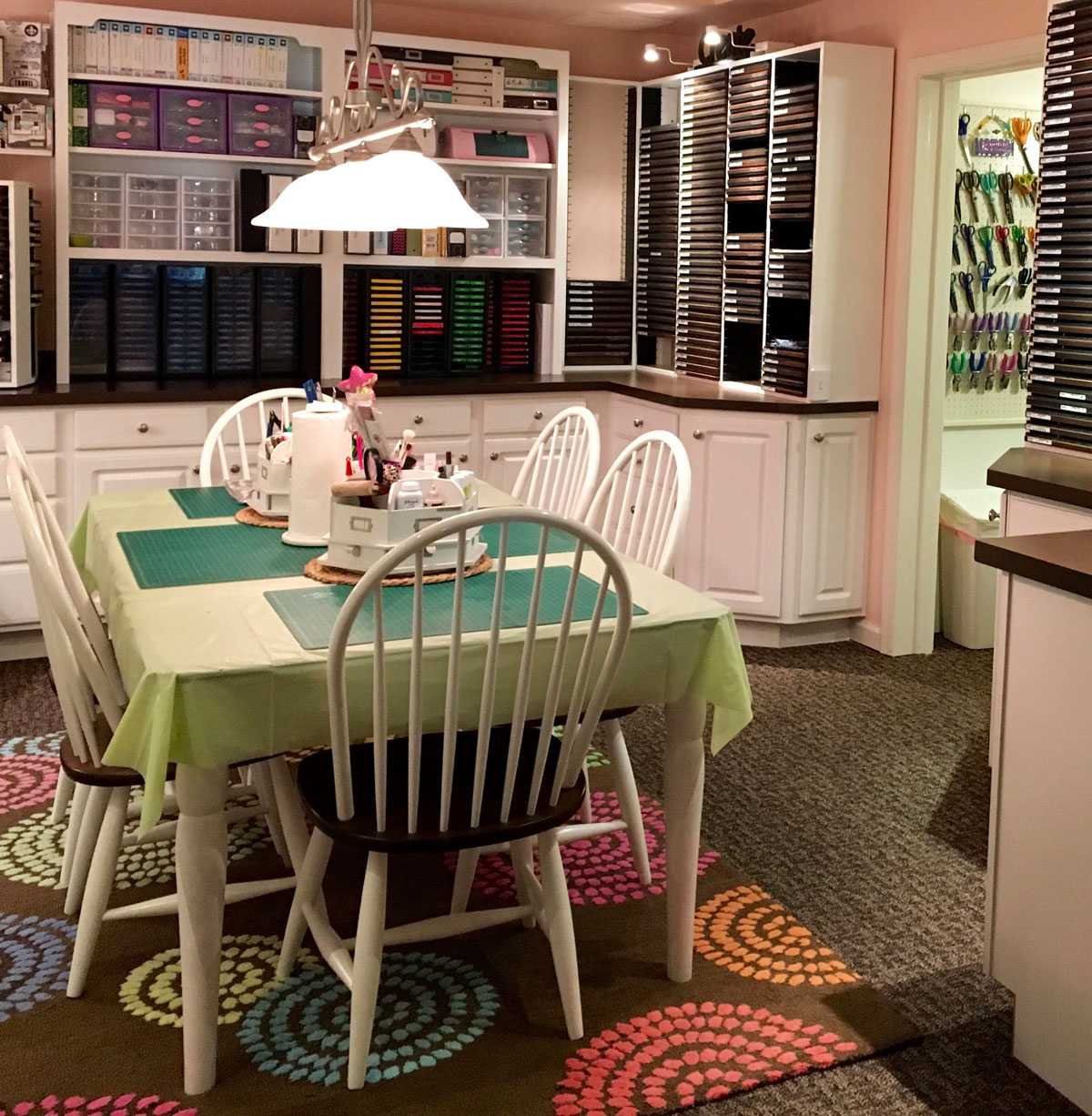 As Debra was researching the best ways to organize her inks and refills, she came across the Stamp-n-Storage Ink Pad and Refill Holder. "I was looking for units that could be stacked, were solid and within my budget. Stamp-n-Storage met all my needs" she says. Debra started with two units and has grown that to five.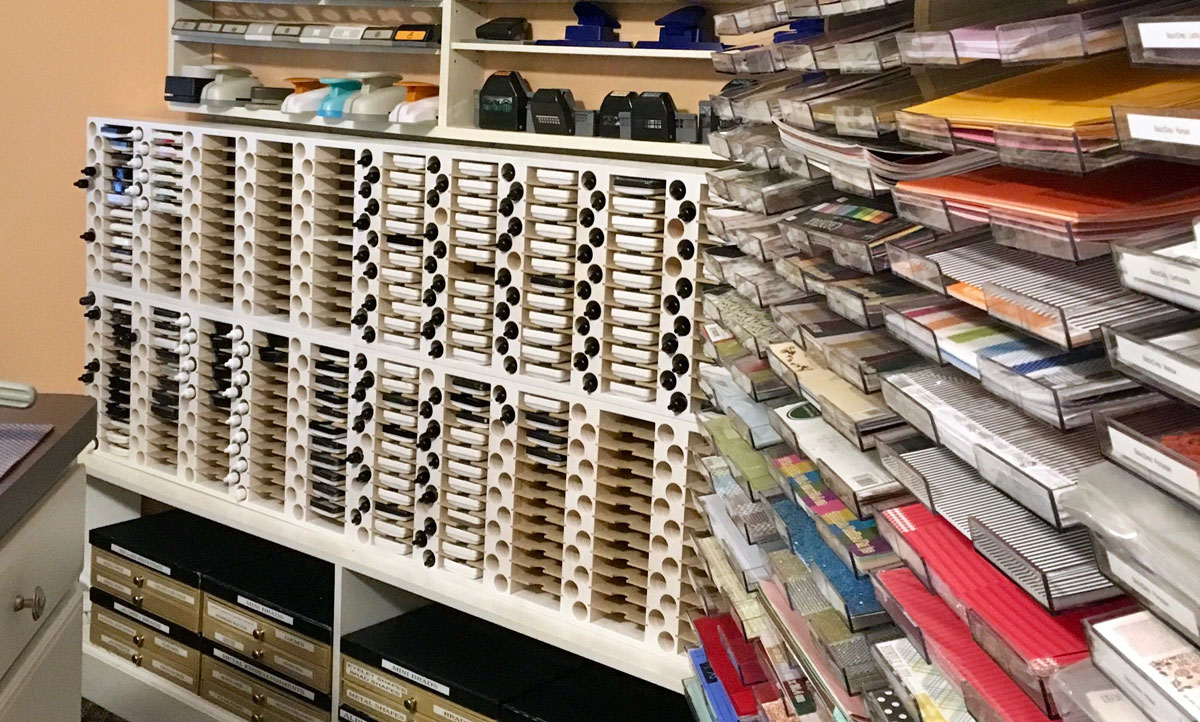 She currently stores her paper in cardboard magazine holders but has plans to upgrade this to Stamp-n-Storage Paper Holders. "The cardboard holders are a temporary fix and don't hold up well" Debra says. She stores her paper by manufacturer and then by color.
The color theme of Debra's room is peach. "Without much natural light I wanted the colors to be warm and inviting...it is my happy place" she says.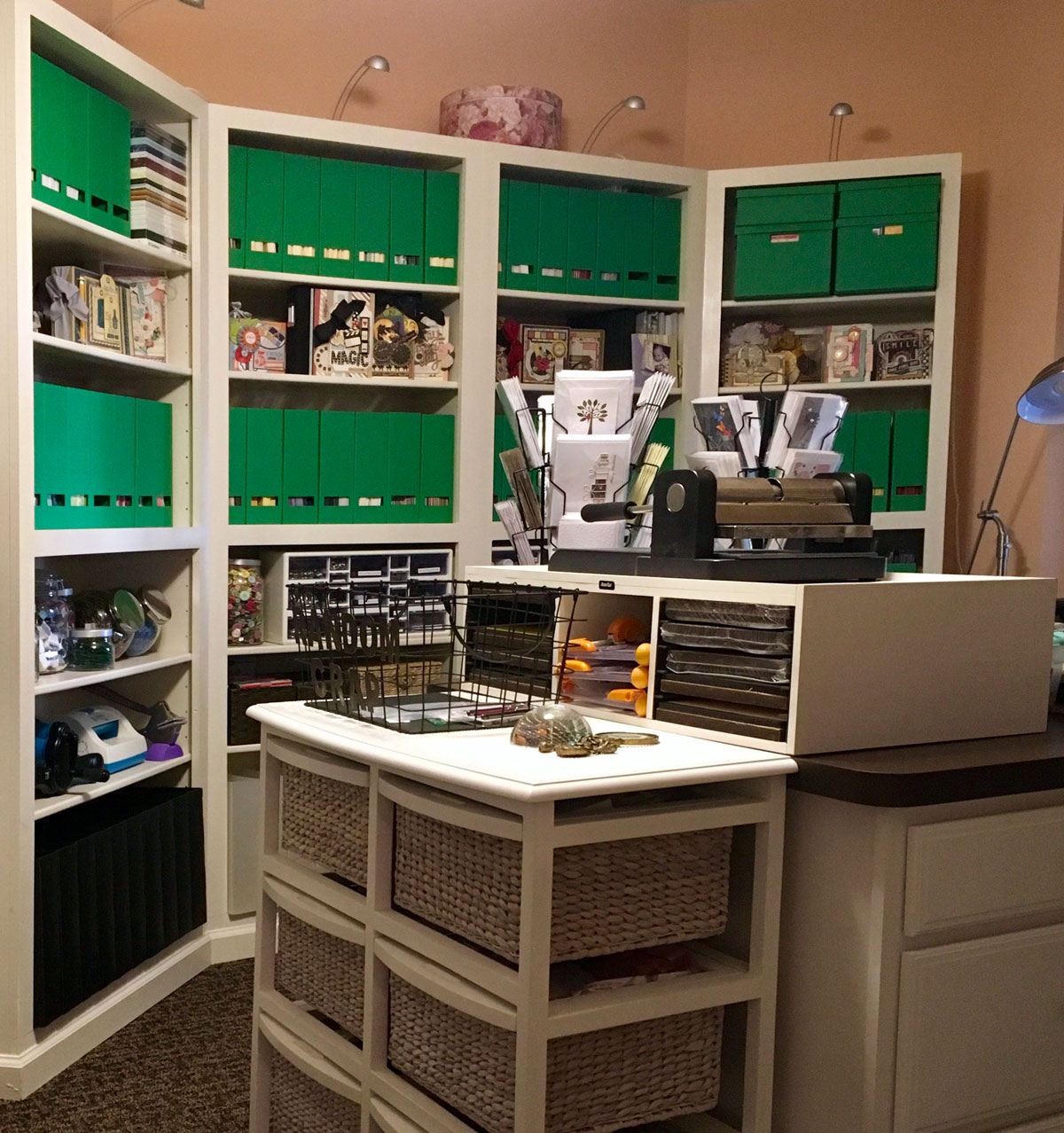 ---
Would you like to be our next Studio Showcase winner and have the chance to receive $75 in store credit?
Here are a few hints: clean up your space, snap some photos (4 or more) from a few different angles, and include some comments about what you love about your area and your Stamp-n-Storage products. Then, you will be entered into our monthly drawing. Email your entry to: contact@stampnstorage.com.