March Studio Showcase: Anastasia
When our March Studio Showcase winner began planning her craft room she needed it to be flexible and sturdy. Anastasia is a military spouse, which means frequently moving across the country. After plenty of personal experience and several damaged pieces, Anastasia understood moving can be very hard on furniture. This is the reason she decided to combine Stamp-n-Storage products with IKEA® products.
"IKEA® is worldwide and in the event my furniture was damaged during a move, I can easily replace it. I chose Stamp-n-Storage products for an opposite reason. The construction is very sturdy and I knew it could hold up to a move better that other storage options." - Anastasia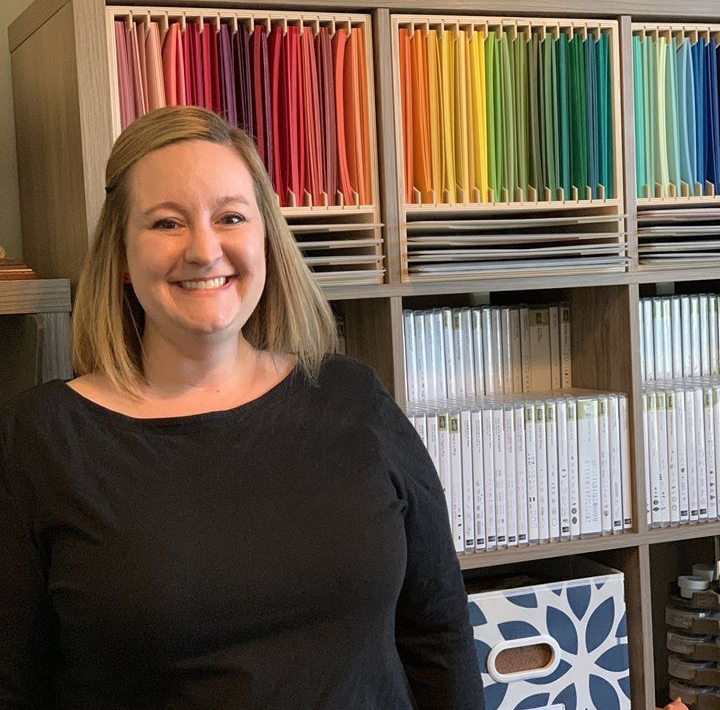 In Anastasia's current 12' x 12' space, she stores her paper, stamps and other embellishments in the IKEA® Kallax unit. She chose the 8.5x11 Max to organize her cardstock and Designer Series Paper. "The 8.5x11 Max is my favorite Stamp-n-Storage product and I love that I can store paper either vertically or horizontally," she says.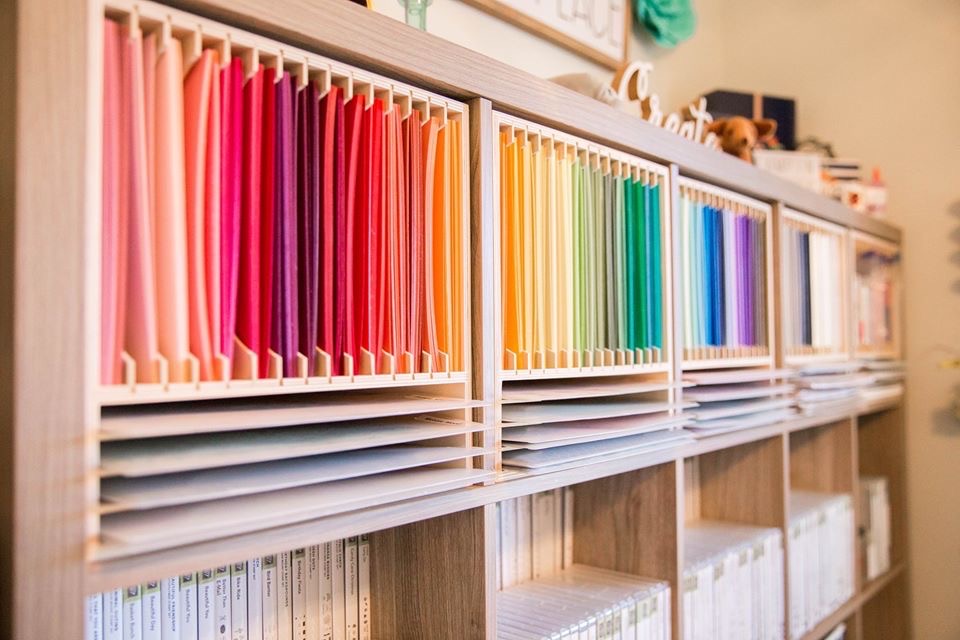 Anastasia's stamp collection is stored on a tiered platform she created by using the Variera IKEA shelf inserts. The inserts were a little too short, so she added a white core foam board on top to keep the stamp cases from falling off the sides. She then added a small tension rod to the back of the cube to keep them from falling behind her shelf.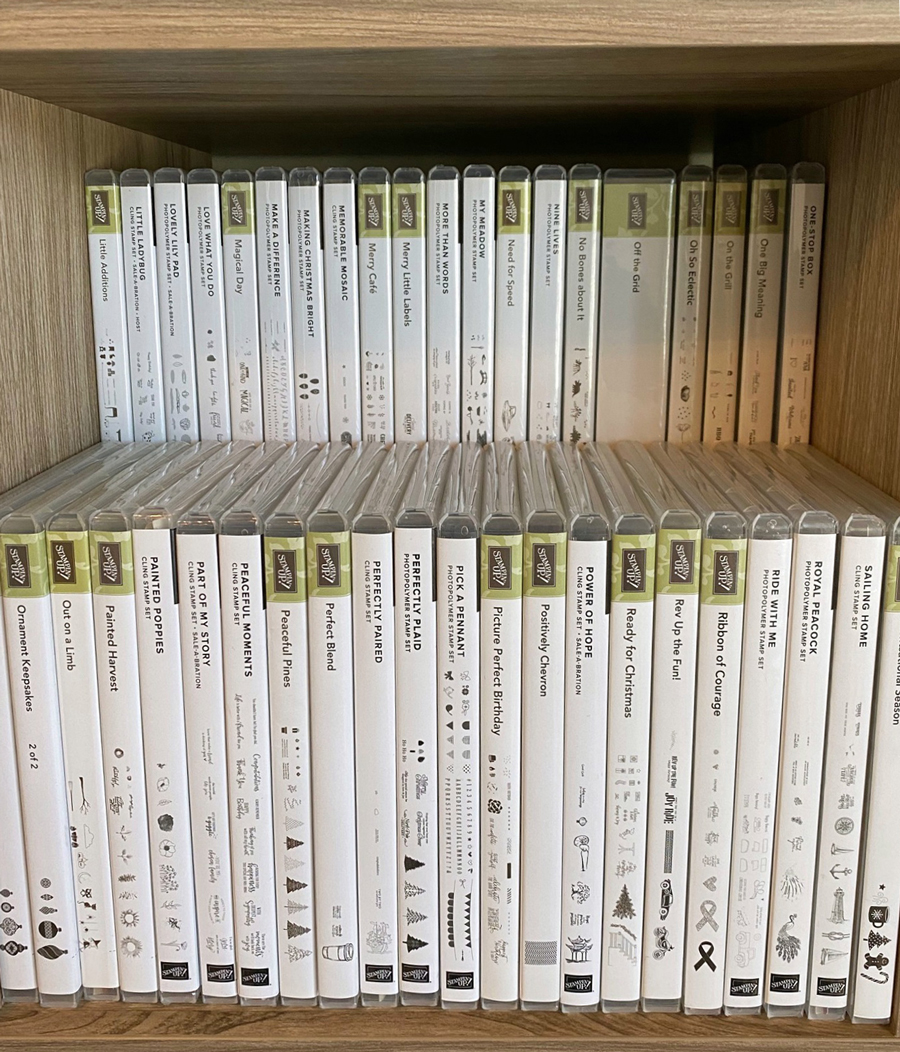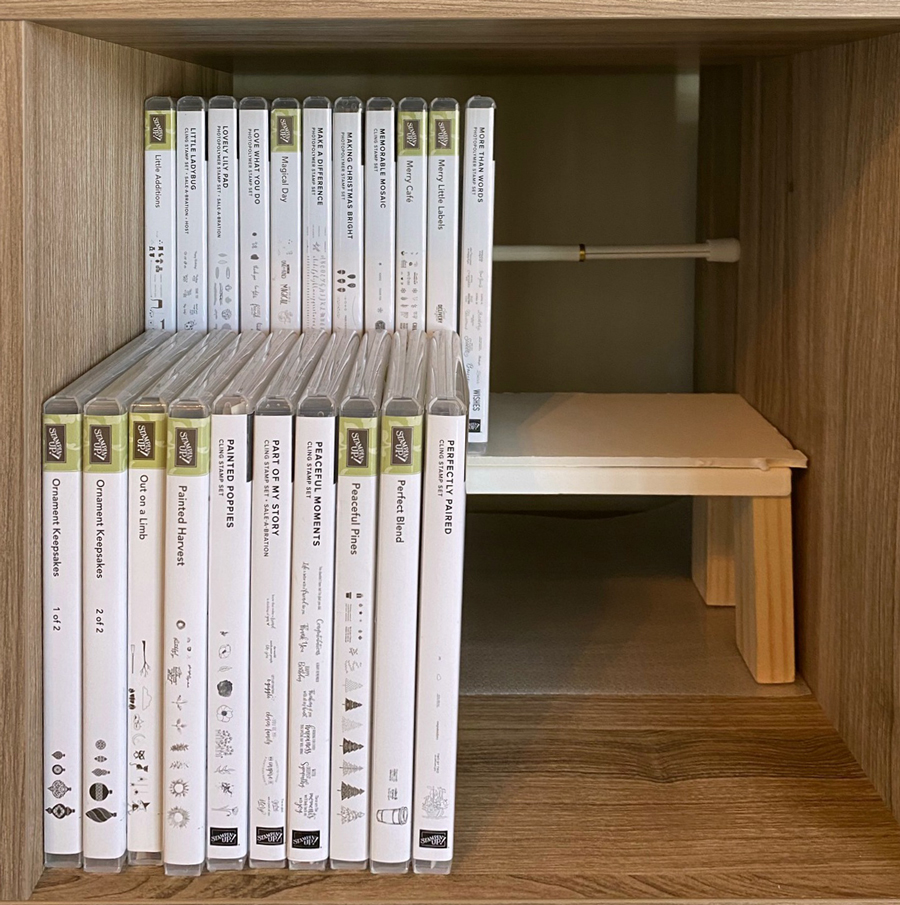 In another cube sits Anastasia's refill bottles and textured paints organized on a 6-tiered nail polish shelf.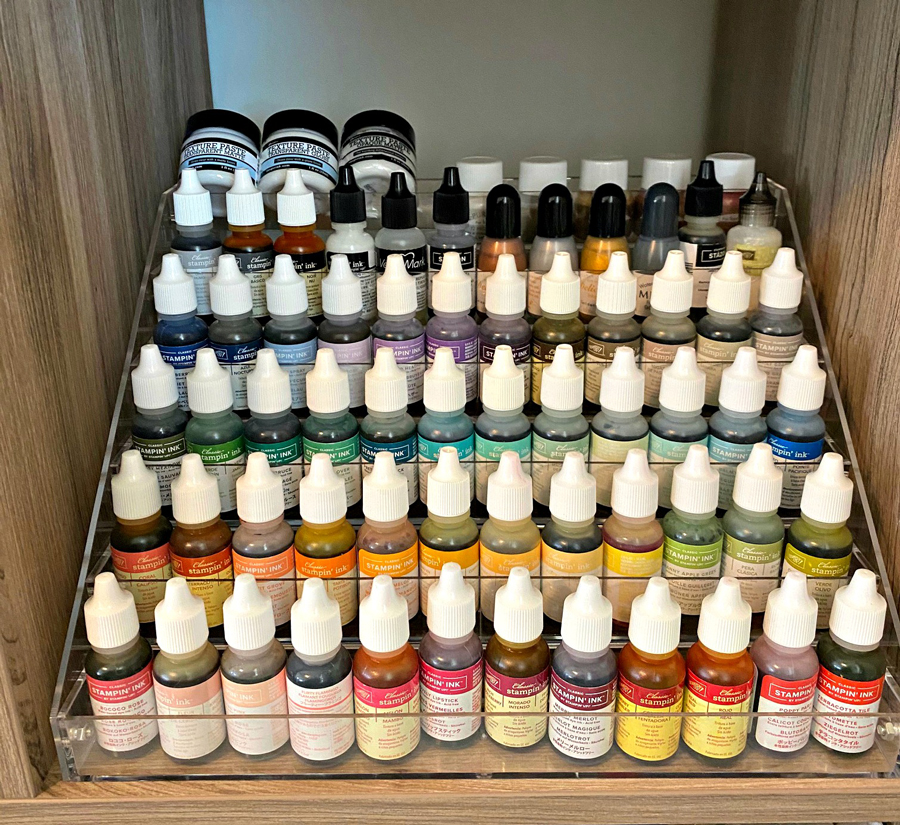 Anastasia's desk is where she keeps her ink pads in a repurposed cassette holder, and the trinkets she has collected from around the world.
"I have a cross and small box I got when I traveled to Russia, unique rocks from around Arizona, crystal owl from when I lived in Italy, a dachshund stamp, and shells from our cruise travels. These items are all about me!"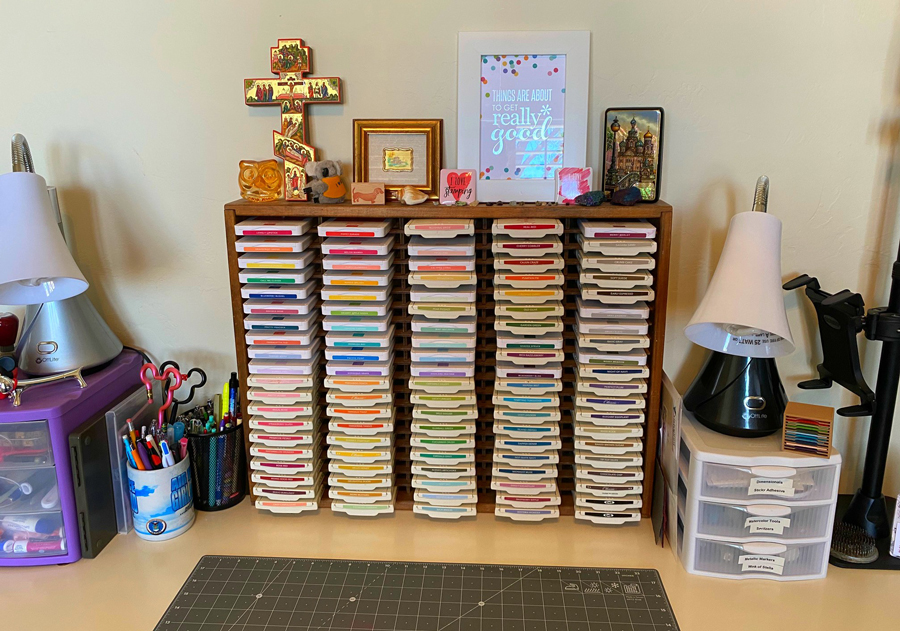 Drawers were another storage space Anastasia took extra time planning for her space. She wanted to have the maximum storage to keep certain supplies organized and out of sight. She purchased the drawers for the IKEA® Kallax, but spruced them up with a teal vinyl and pretty knobs. The vinyl allows her to easily change the color in the future.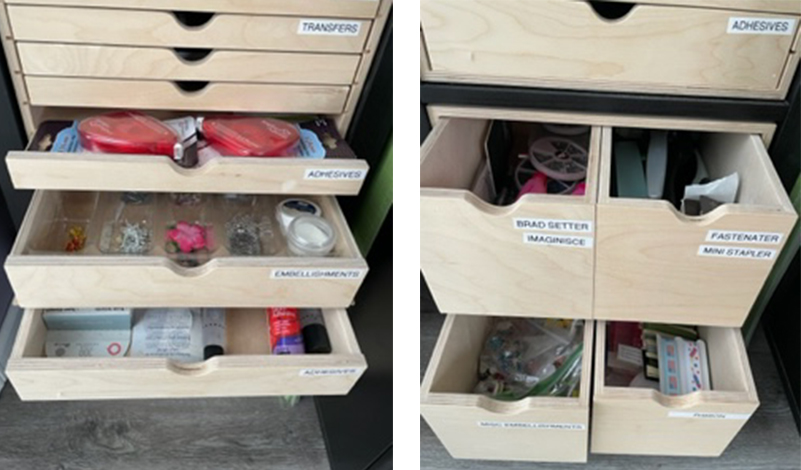 The drawers beneath Anastasia's desk are used to keep her dimensionals, daubers, embellishments, and other frequently used supplies.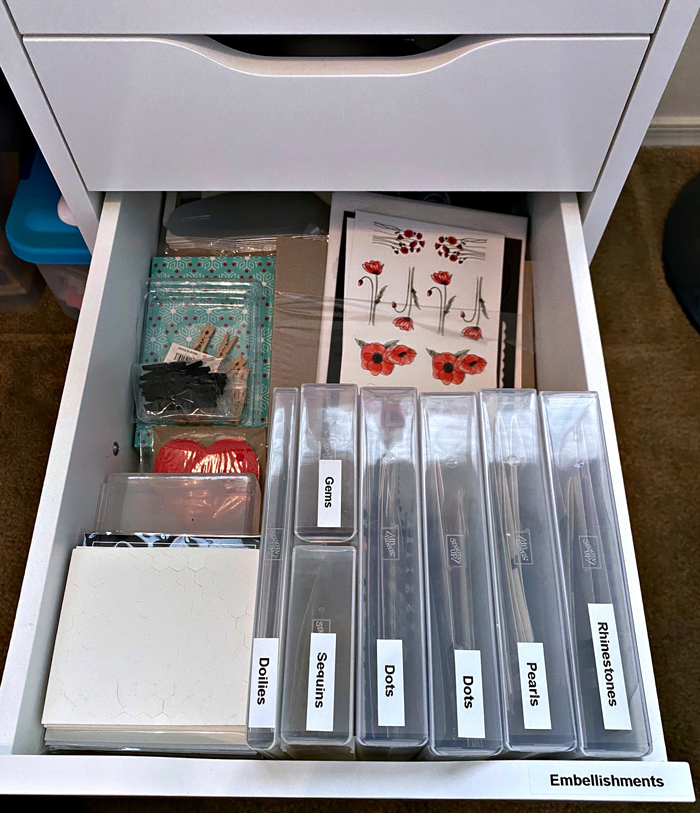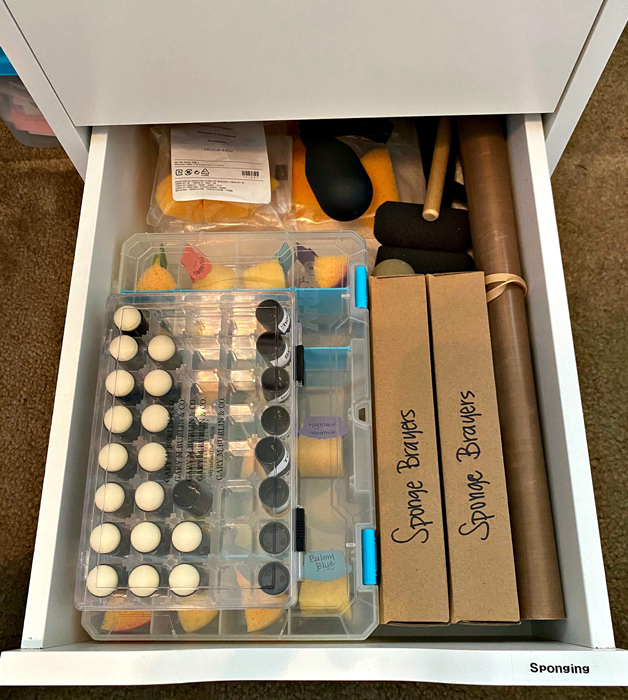 Anastasia chose storage solutions that fit her needs. Her space is organized, flexible for her next room, and strong enough to handle the next move. We hope her fun ideas for organizing her space inspires a few ideas of your own.
---
Would you like to be our next Studio Showcase winner and have the chance to receive $75 in-store credit?
Here are a few hints: clean up your space, snap some photos (4 or more) from a few different angles, and include some comments about what you love about your area and your Stamp-n-Storage products. Then, you will be entered into our monthly drawing. Email your entry to: contact@stampnstorage.com.