July Studio Showcase Winner: Bree
We are excited to introduce our July Studio Showcase winner, Bree! Like many paper crafters, Bree understands the long process of creating a dedicated craft space. Although she has been an avid paper crafter for over 25 years, it wasn't until Bree moved five years ago that she started planning a craft studio in her new home. Her plan for the 9x9 space began with a vision but didn't take shape until the spring of 2021.
With the help of her husband and dad, Bree's first step to creating her craft studio was designing an L-shape desk for her space. Her husband custom-built the desk to fit her specifications and needs. At first, she had planned to add a few new IKEA pieces. However, due to product unavailability, she decided to build the desk around furniture she already owned.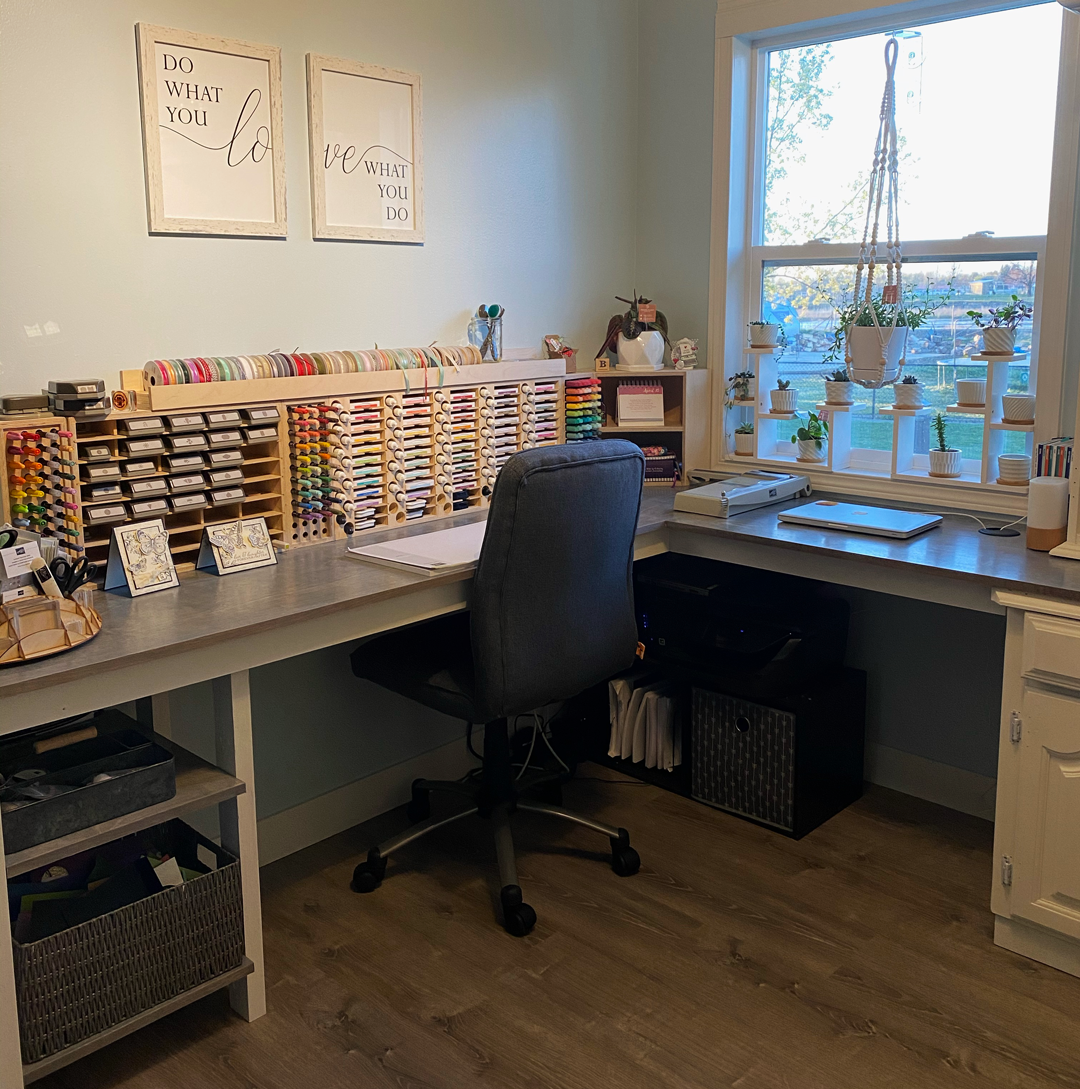 \
After Bree's desk was built, it was time to organize her supplies. She planned two work areas in her space, a stamping space and a cutting station. Bree keeps all of her supplies easy to access at her stamping station. She has her inks and refill bottles organized in the Ink Pad and Refill Holder. Markers are stored in two older Stamp-n-Storage Marker Holders and the Marker Holder for Stampin Blends. She keeps her punches visible in the Lock-Down Punch Holder. At the corner of Bree's desk she has a Corner Shelf for decor items.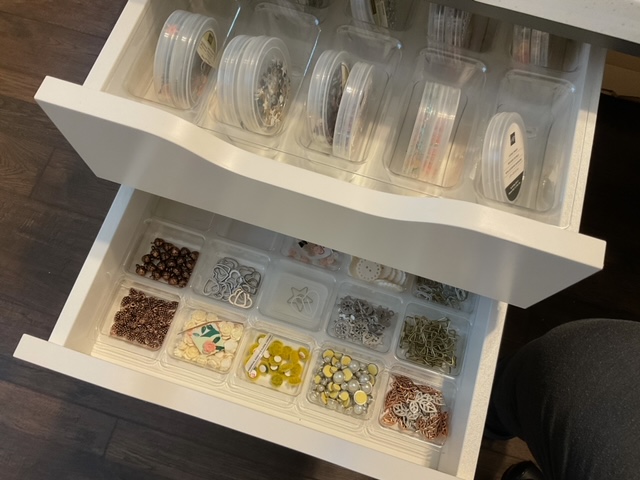 Further down the desk, you'll find a beautiful hutch that Bree built her desk around. Here she keeps her stamp sets stored in cases. Her matching dies are stored on 5x7 Magnet Cards inside the case for each set.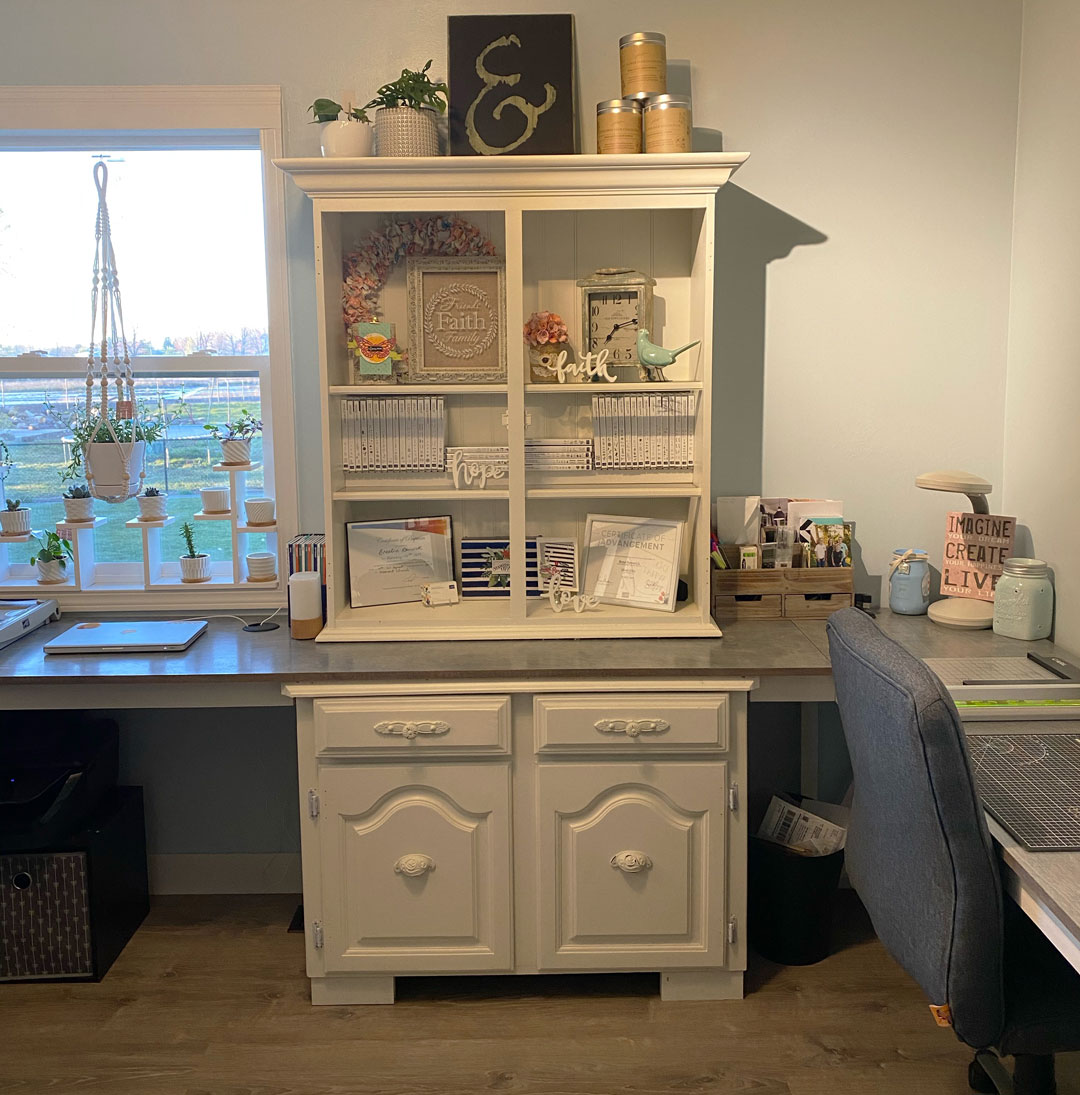 The rest of Bree's dies are stored on Magnet Cards in baskets next to her die-cutting station.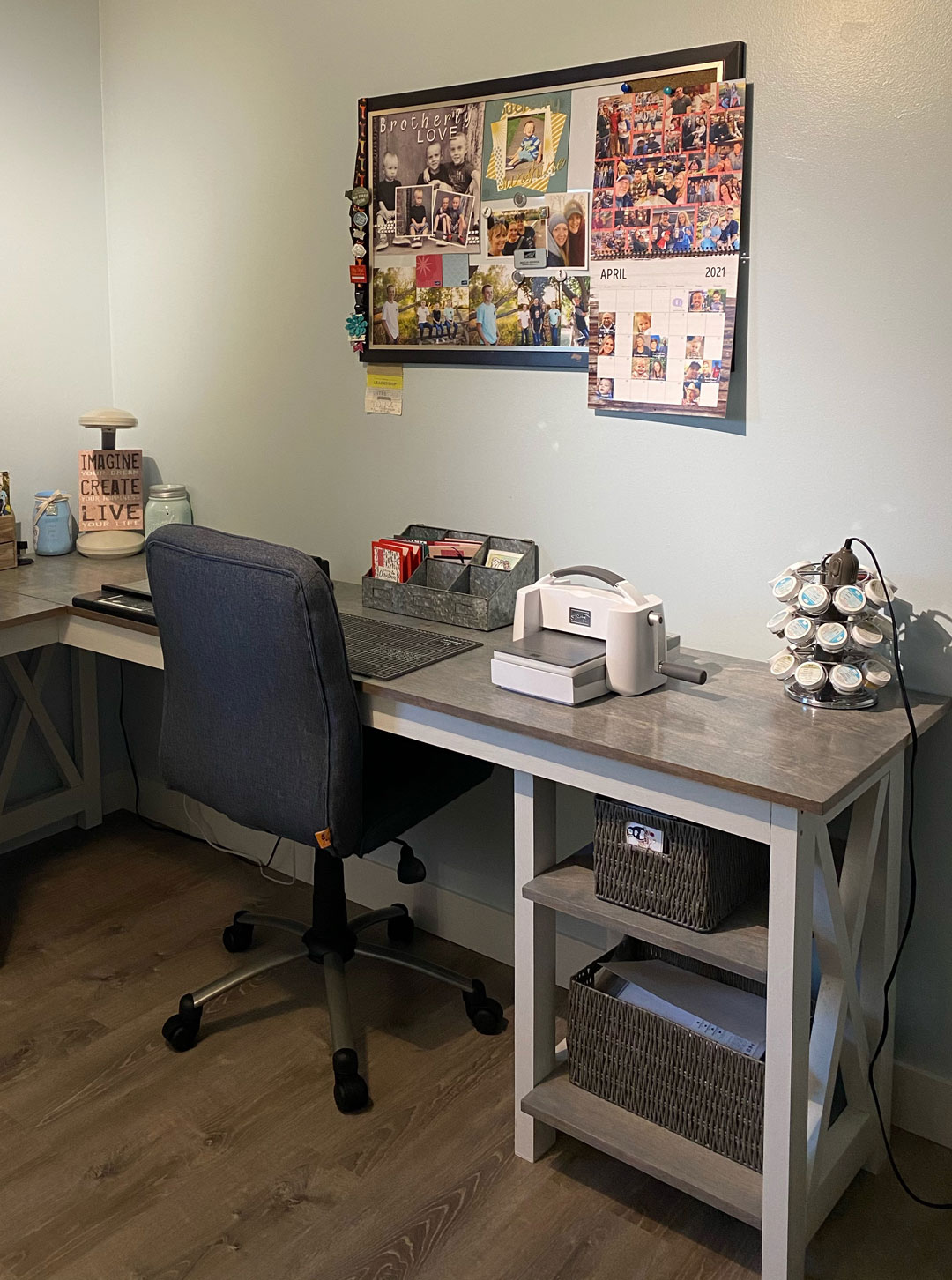 The last area of Bree's space is her paper corner. Bree organizes her paper in the 12x12 Paper Holder, 8.5x11 Paper Holder, and the 6x6 Paper Holder. She keeps the holders stacked on top of each other for easy access. We love how Bree has balanced her supplies with decor pieces in her space. In her paper corner, she added a few Starbucks mugs she has collected from different states she has visited. The ribbons on display are from races Bree has participated in all over the U.S.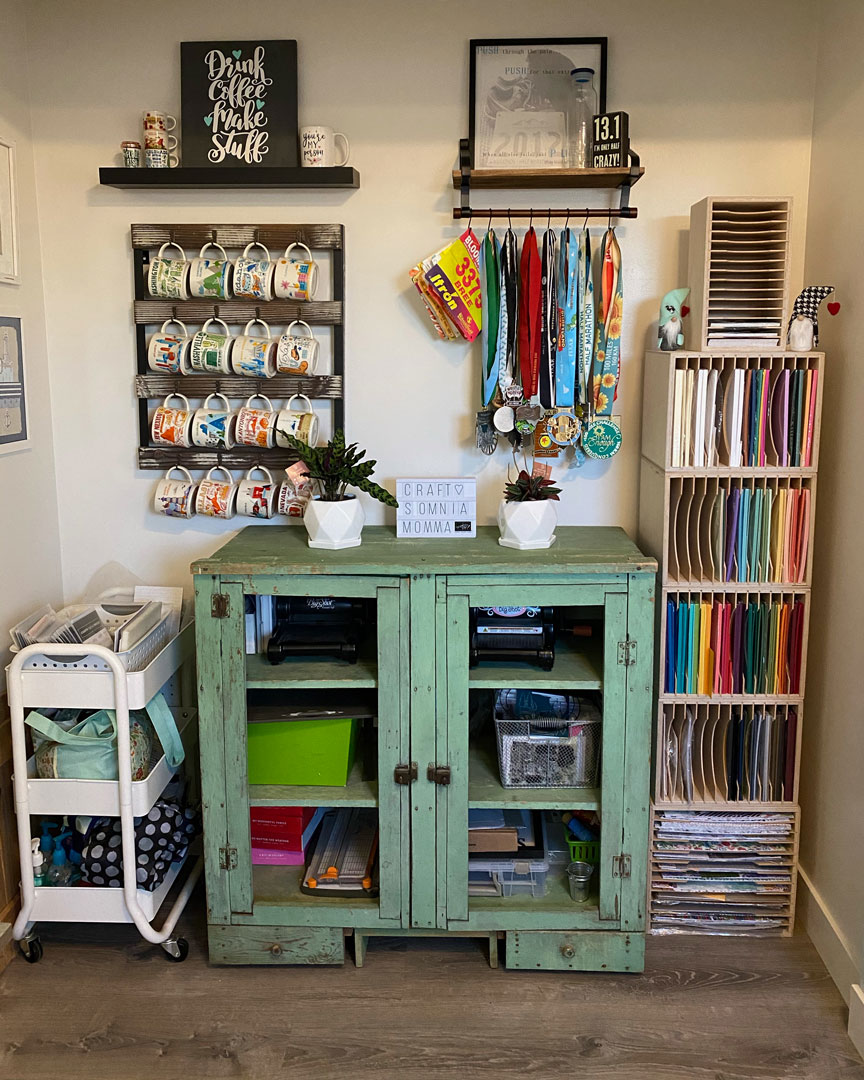 Although it was a long time waiting, we think Bree's space was worth the wait. When we asked her what would be her one tip for other crafters on the organization journey, she said, "Collect one storage piece at a time and build your dream space as you go. Having more workspace and having all of my supplies neatly organized has made the creative process 100% better. It makes such a difference having a happy place to create."
We hope you enjoyed Bree's studio, and it inspires a few ideas as you organize your craft space. If you would like to be our next Studio Showcase winner and have the chance to receive $75 in-store credit, here are a few hints: clean up your space, snap some photos (4 or more) from a few different angles, and include some comments about what you love about your area and your Stamp-n-Storage products. Then, you will be entered into our monthly drawing. Email your entry to: contact@stampnstorage.com.