December Studio Showcase: Melissa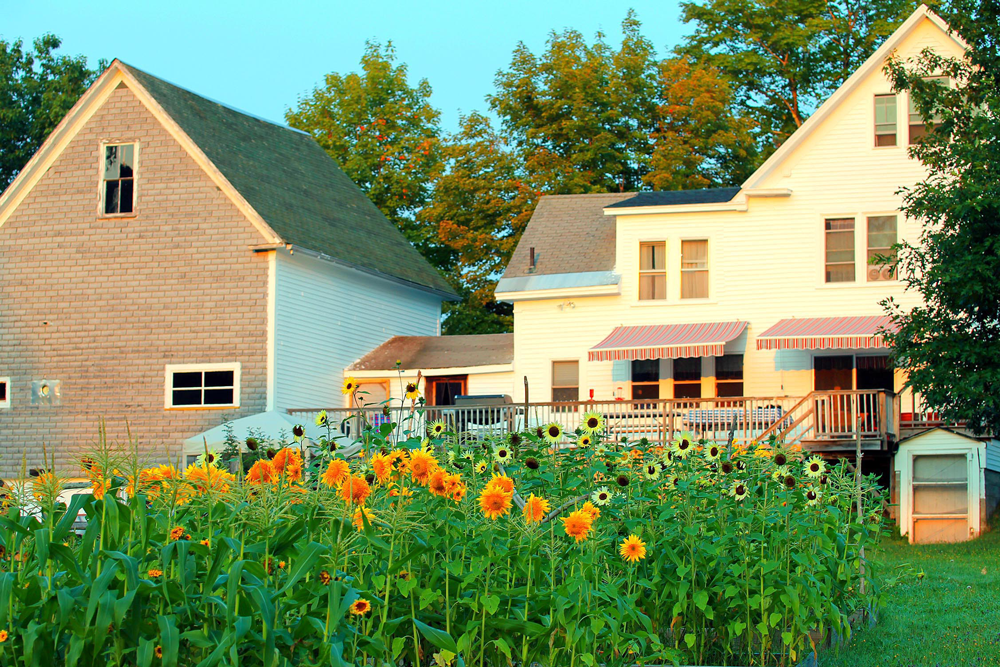 Our December Studio Showcase winner is an attic renovation that took nearly 4 months to complete. It all started when Melissa's husband retired from the US Air Force last summer and purchased his parents' home for their family of six. This wasn't an ordinary house, it had been in the family for 5 generations. The house was built by their great-great grandfather in 1889. How cool is that!
The attic renovation began in May and took until mid-August. However, Melissa says it's still a work in progress.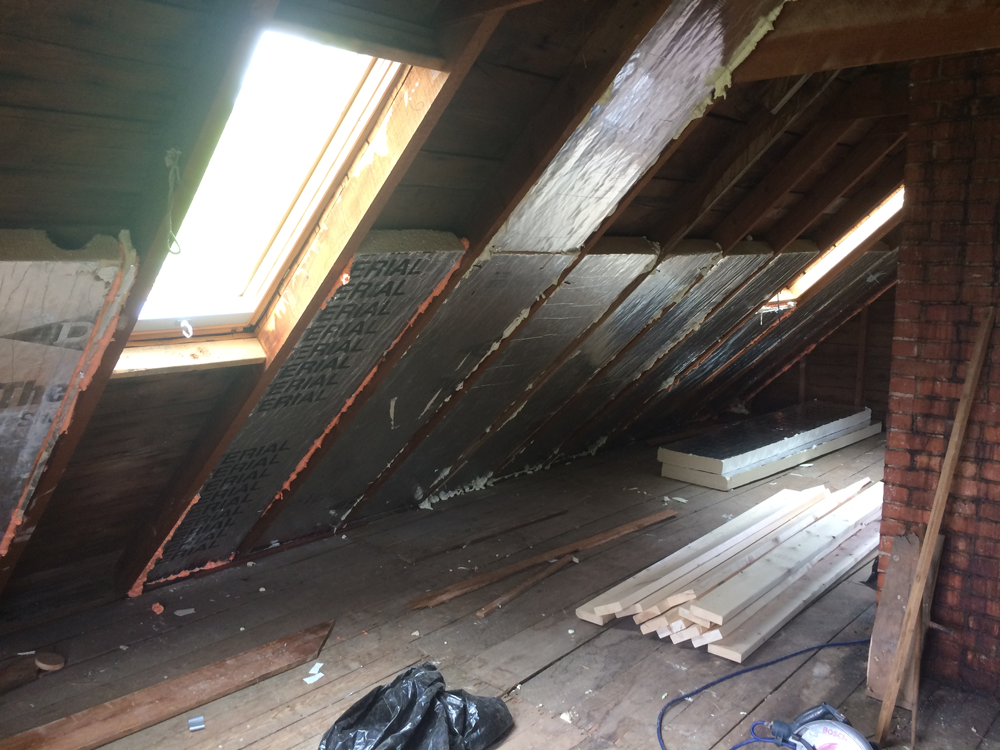 "I have encountered quite a few challenges while designing my craft space...I've had to design the space around, or I should say under the eaves of a 45 degree angle."
Melissa's craft space is approximately 40 sq ft. with a 3' to 6' height clearance. Organization was a big part as she began planning the space.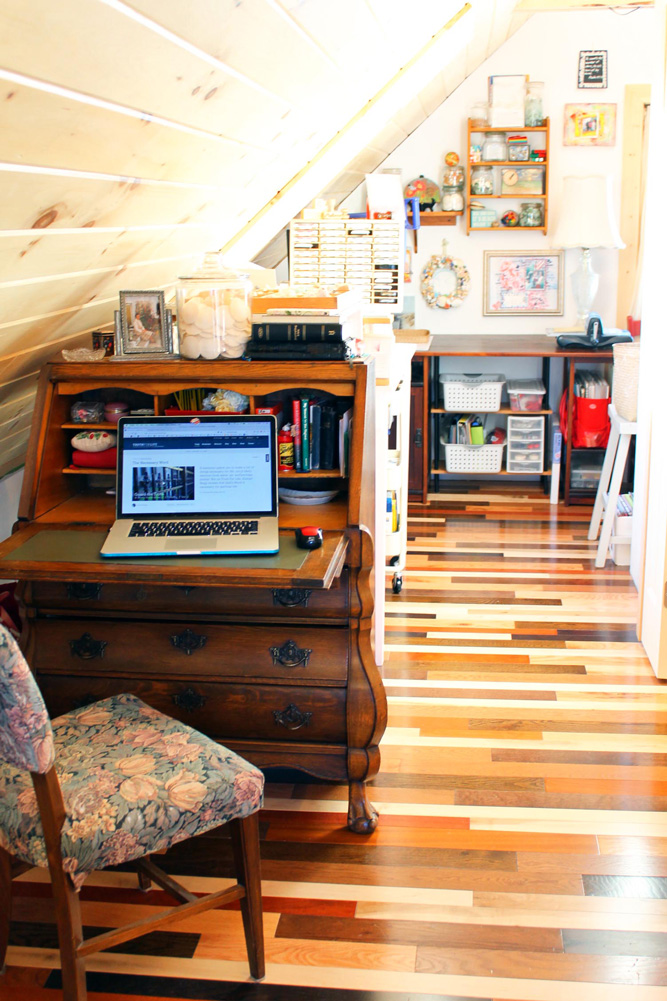 "As an ever-moving military wife, I learned to be good at organizing just about anything. That's why in 2013, when I first discovered Stamp-n-Storage, it was love at first sight. 'Oh the organizational wonderfulness!' I squealed. Creating beauty out of chaos (whether it be a sock drawer or spice cabinet) have been familiar and comforting consistencies in my ever-changing world. Stamp-n-Storage products and I were an organizational match made in heaven!"
She has a small Dutch Secretary desk that she purchased in a antiques warehouse in Belgium 5 years ago. "That warehouse contained just about anything in it that you could imagine. A carousel? Yep. Ornate 2-story staircases? You bet ya! Antique automobiles and vintage jewelry? Aha. Mounted wild boar's head hunting trophies. Ewwww?! Anyhow, I initially purchased the secretary desk at the beginning of my card-making journey with the thought that this was going to be my stamping area. Little did I know! My stamping storage needs have far outgrown my little desk." Melissa uses the desk for a convenient laptop workstation, office product storage and bible study. It measures 42" high and 14" deep (when closed) and fits perfectly under the eaves in her space.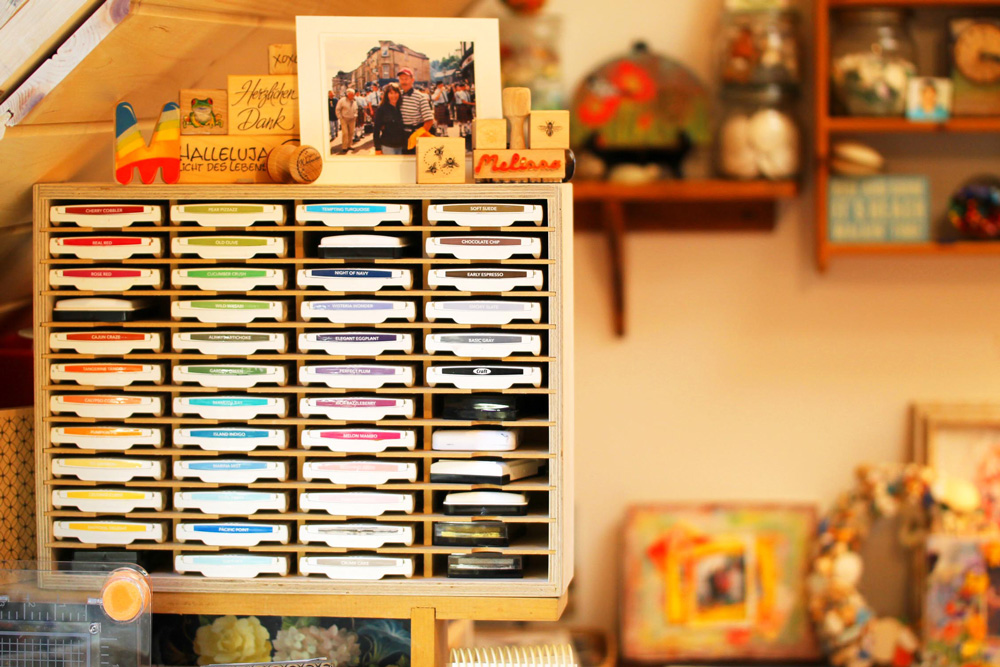 "Currently I have a Standard Ink Pad Holder that I've had since July of 2014. I love it today as much as when I first got it. Ink is my go-to product for almost every project and having my ink pads close at hand has been so convenient. I have held off getting more products as I have lived internationally as a military wife and have had an imposed household goods weight limit. BUT NOW! I would love to reorganize my humble space with all of the Stamp-n-Storage products that I can fit."
"Storage units on wheels have become a vital part of my craft space...Looking ahead, I would love to find ways to add more mobile storage. I think that using Stamp-n-Storage's Paper Crates and the Rolling Base for Paper Crates is probably one great way for me to do this. I would like to add wheels to all of the storage units that I currently have in place" Melissa says.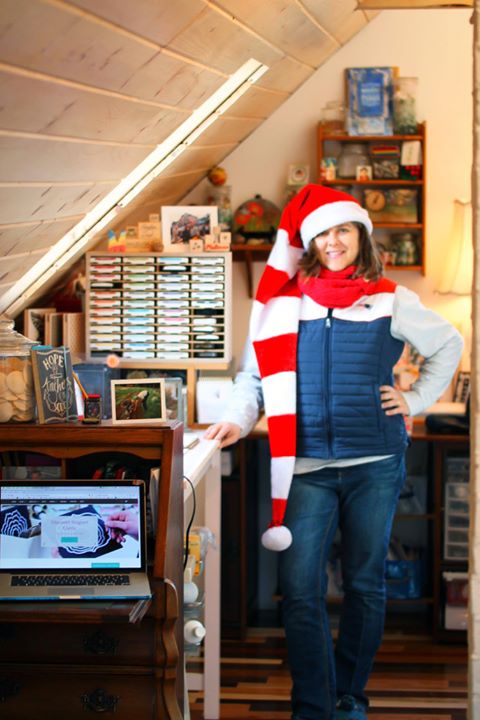 The attic craft space shows Melissa's passion for life and creativity. "I love the world of paper crafting because of the wonderful people that I've met through the craft, the opportunities that it has opened up for me, and the beauty that it brings to my life and others' lives. I love being able to give a package of my cards as a gift, knowing that it will be passed along and encourage yet another person. We were created to create! Wouldn't you agree? Paper crafting affords me a lot of room for creativity. My life is full of beauty and paper crafting has added to that beauty."
We completely agree and are so grateful to see Melissa's beautiful craft space in the 3rd floor attic.
---
Would you like to be our next Studio Showcase winner and have the chance to receive $75 in store credit?
Here are a few hints: clean up your space, snap some photos (4 or more) from a few different angles, and include some comments about what you love about your area and your Stamp-n-Storage products. Then, you will be entered into our monthly drawing. Email your entry to: contact@stampnstorage.com.