Combo Holders - The Perfect Craft Room Combination
One of our best-selling products is our Combo Holder. It holds refill bottles, markers, and ink pads all together.
Keep your coordinating supplies organized by color families and you'll always be able to find just the right marker, ink pad, or refill bottle!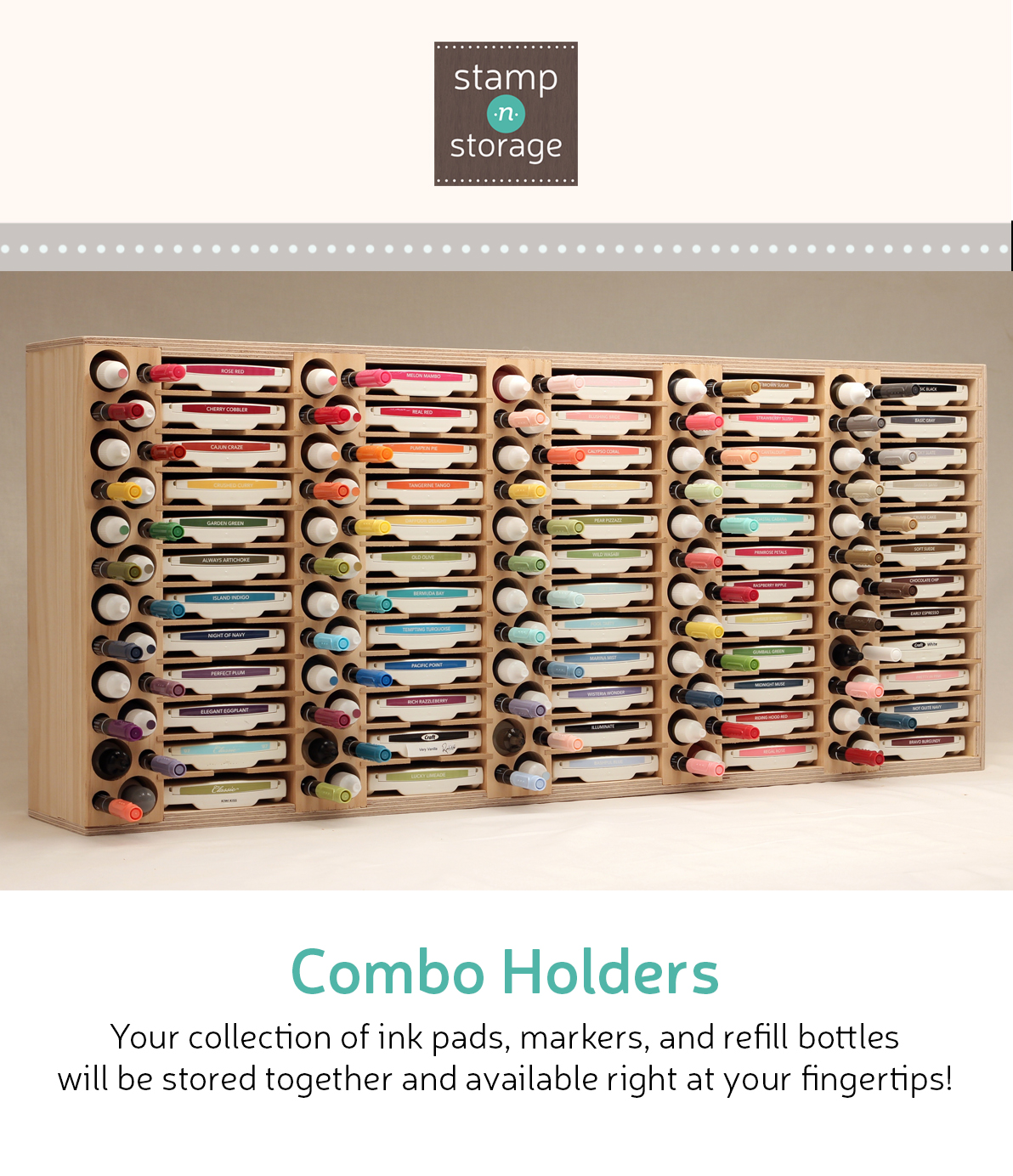 Here's what some of our customers had to say about the Combo Holder:
Karen E - "The most organized storage with the least possible amount of space. Well built, love it. I intended to paint this white, but it looks so good as is, I won't bother."
Linda W - "The Combo Holder is very solidly put together and easy to move around if needed. I love having my ink pads, markers, and refills all together and displayed right in front of me."
Stella H - "I have been smiling ever since I opened the box! I love these products!"
We love to hear how much our customers enjoy having their supplies organized in a Combo Holder.
If you'd like one of your own, click HERE to shop!