We are excited about the April Studio Showcase and how Lisa made the space uniquely hers. She loves creative expression and over the years Lisa has unleashed her creativity through ceramics, cross-stitching, quilting, water-coloring and paper crafting. "Paper crafting blends with my current age and environment" she says. When it came time to remodel Lisa's craft room, she recruited the help of her husband and daughter to make the space more efficient and organized.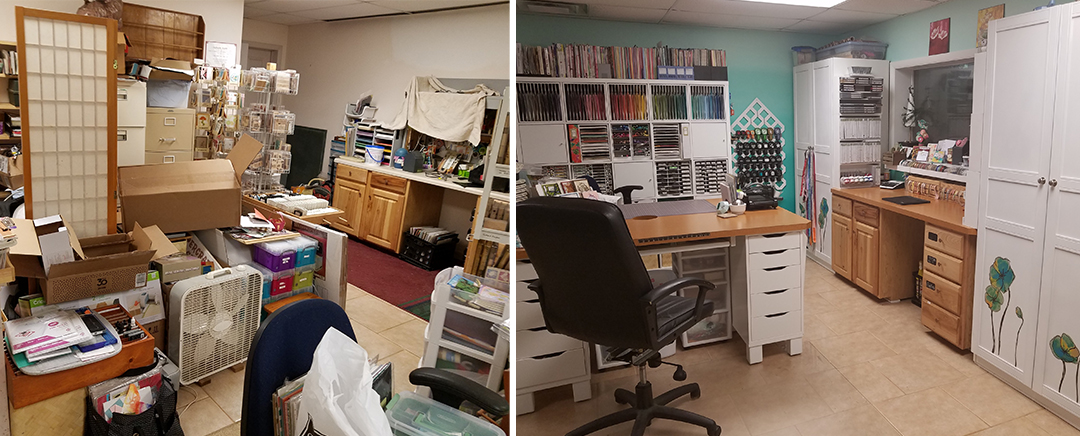 "I began watching video tours on Youtube of other craft spaces, and then asked my daughter to help me decide on wall colors." Teal is a favorite color for these two ladies. However, when Lauren, Lisa's daughter, researched the color online, she found several crafts spaces with teal walls. This didn't really fall in line with Lisa's idea to create something unique. Plus Lisa liked the darker teal, but Lauren liked a lighter teal because she felt darker would make the basement too cave-like. Then creativity was unleashed! Lisa was working on an ombre card and was inspired by the design. "What about gradient walls! I checked around the internet and found great instructional videos, but no craft rooms using gradients on their walls, so, YEAH!" It was a messy project but the results gave Lisa a space that had her own special spin.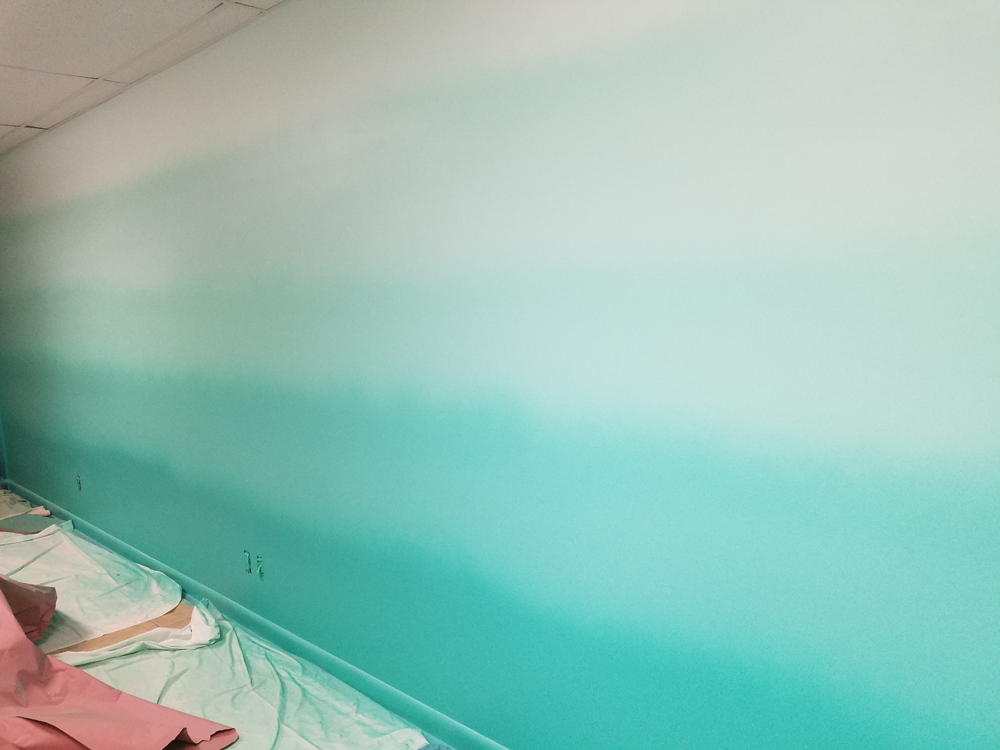 The next challenge was to organize supplies. "I fell in LOVE right away with the look and functionality of the IKEA® Kallax setup combined with Stamp-n-Storage products. So MANY wise crafters were using them and bragging about ease-of-access" Lisa says. She chose the white IKEA® Kallax and decided to paint the Stamp-n-Storage products white. She used the same compressor sprayer system purchased for the walls. "Painting the product took more time but the outcome was worth it" she says.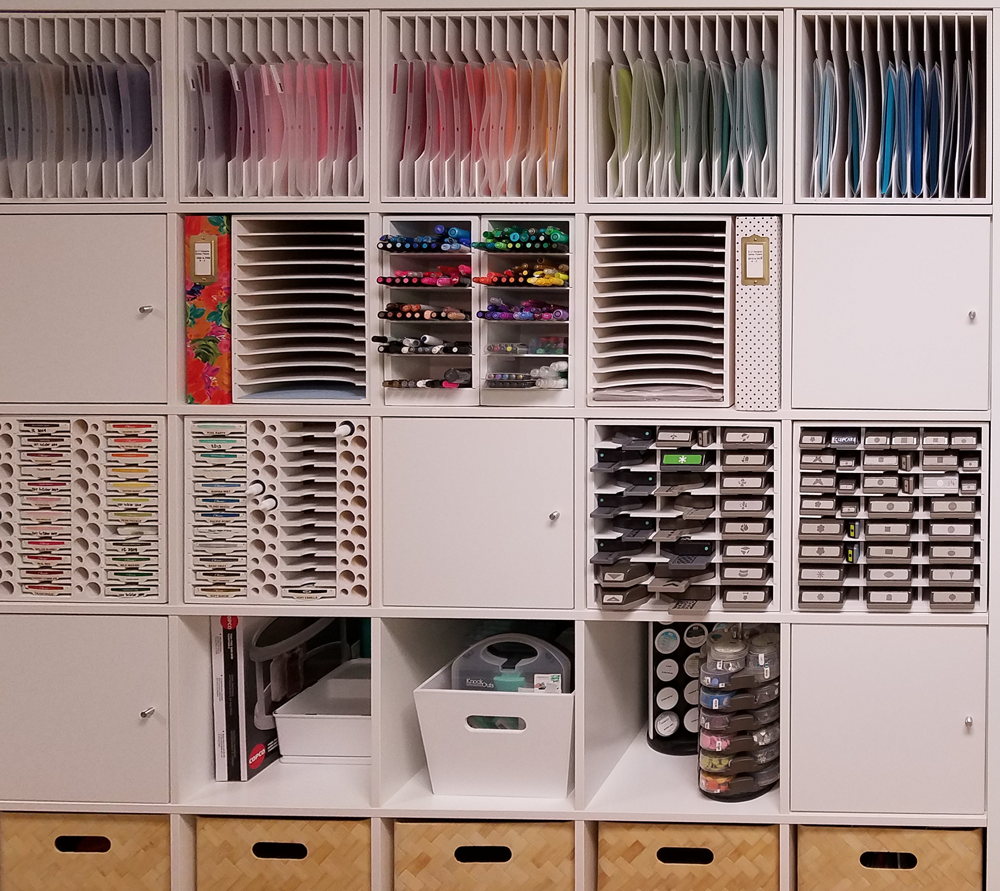 One of the first Stamp-n-Storage products Lisa purchased, and still her favorite, is the 12x12 Paper Holder. She added her 12x12 Paper Holders in the top row of the Kallax unit. "The Paper Holders are such a sturdy solution to paper organization! Most paper stacking systems out there are flimsy and/or plastic, and just not what I wanted for the backbone of my craft materials." Lauren suggested turning the 12x12 Paper Holders vertical to create a beautiful rainbow of color. Lisa uses Job Ticket folders from Office Depot to keep scraps together with the colors. The sleeves have tabs to slide a color into for easily identifying each sleeve.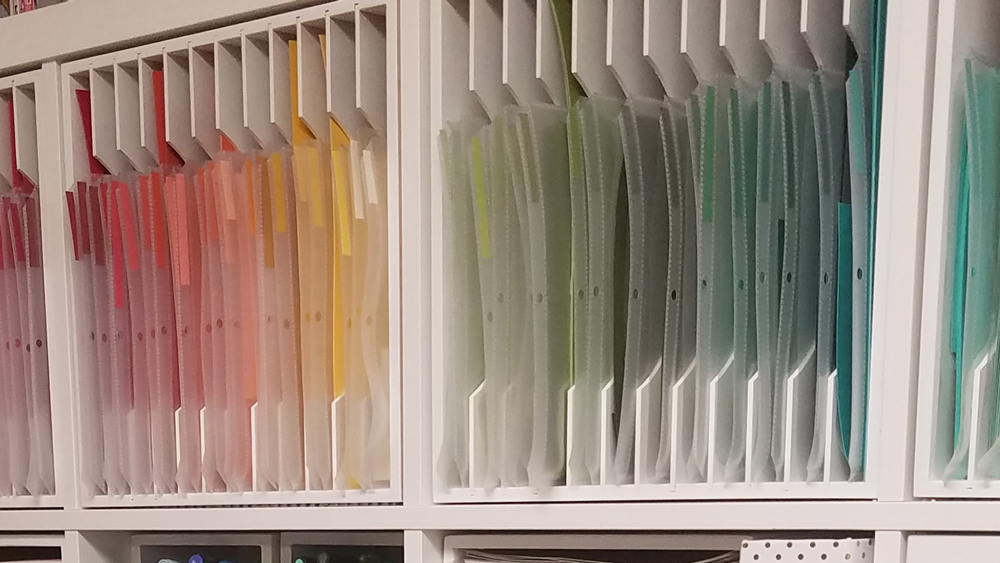 Lisa also has two 8.5x11 Paper Holders where she keeps her specialty paper packs. She utilized the extra space next to the 8.5x11 Paper Holder for a binder. "I found the space was the perfect size for my scrapbook binders where I store my SU! Decorative Specialty papers." The binder holds 12x12 full-sheet page protectors that Lisa has organized each paper pack in their sleeve by year and alpha so she knows which catalog to refer to for ideas.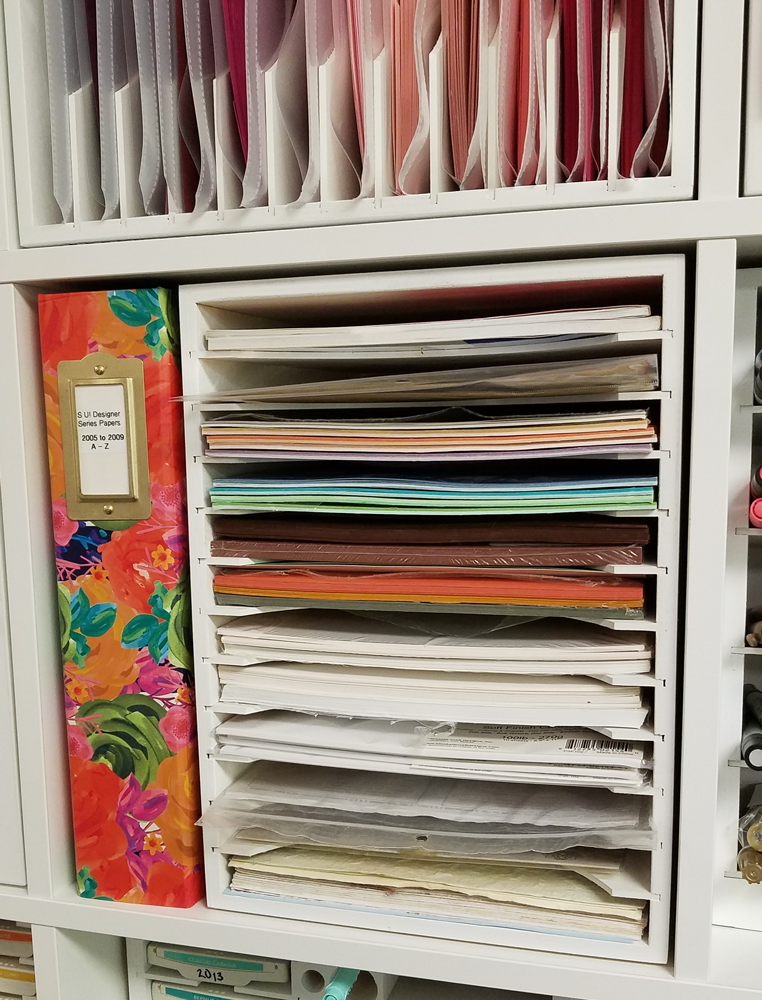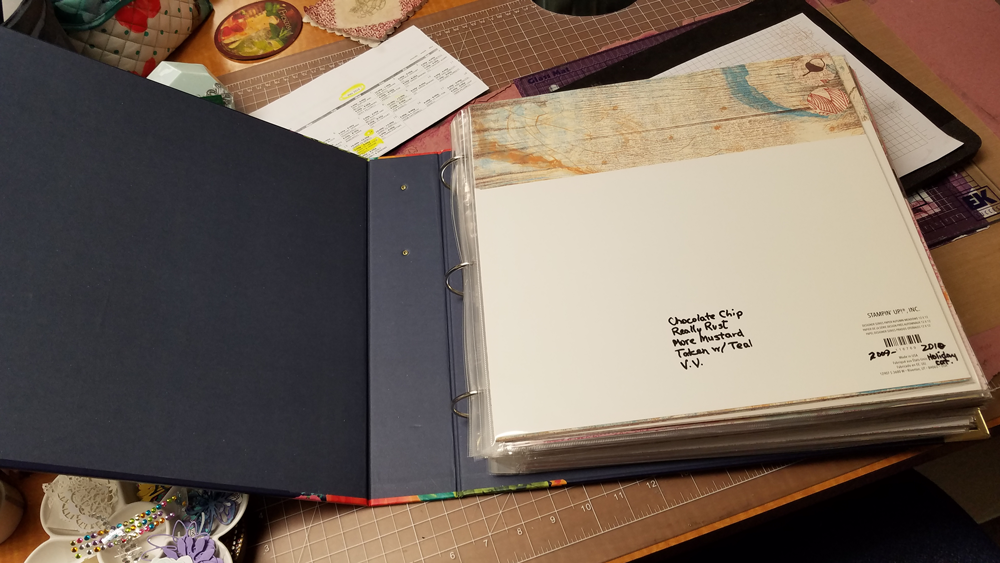 The Combo Holder was the perfect way to keep Lisa's ink pads, refills and markers together. "I had boxes of ink refill bottles, pads, and markers in my stash. I needed a practical way to keep them accessible but in their color groups. The Combo Holder is VERY handy, and I am grateful for the design EVERY day!"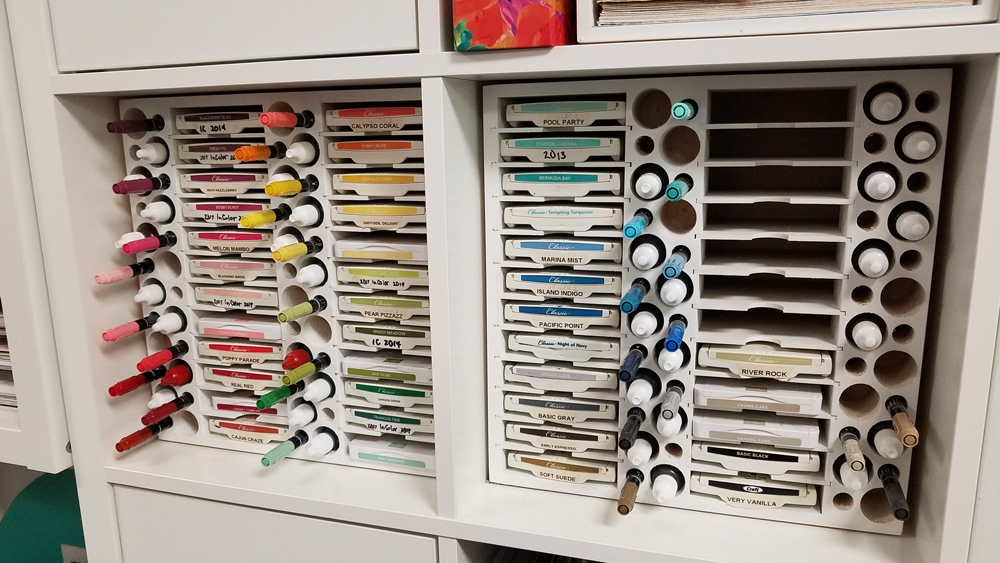 In order to not run out of desk space, Lisa put her Distress Ink Pad Holder in a drawer. It keeps her ink pads organized and she can easily pull out the holder. It also makes a great spot for storing blenders.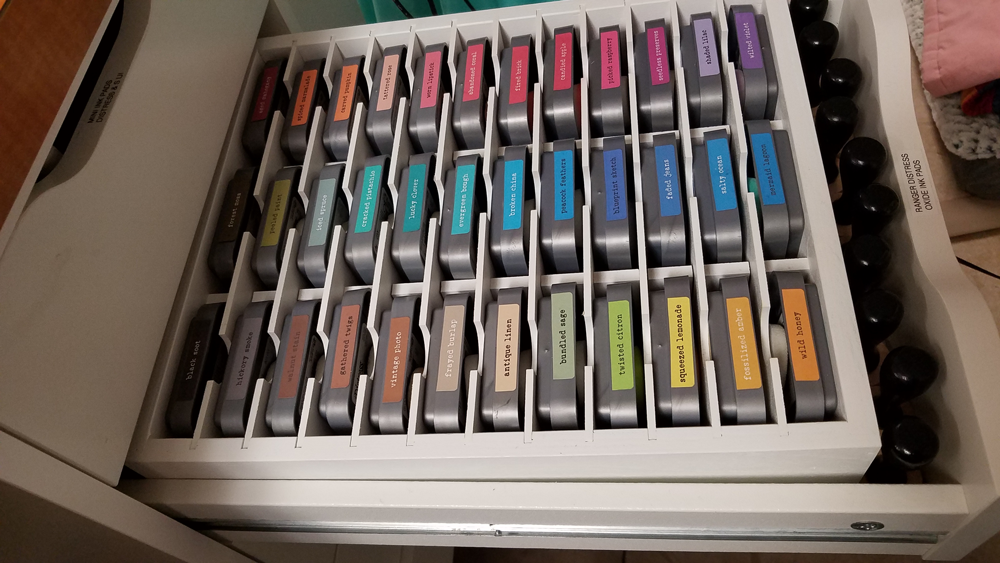 Lisa uses the Lock-Down Punch Holder for her lock-down punches. However, she also had a large collection of whale-tail punches. She decided to create a custom storage solution that her husband built using IKEA's towel rods and a mounting board that Lisa covered with a piece of lattice. She even painted the mounting board to match the gradient walls.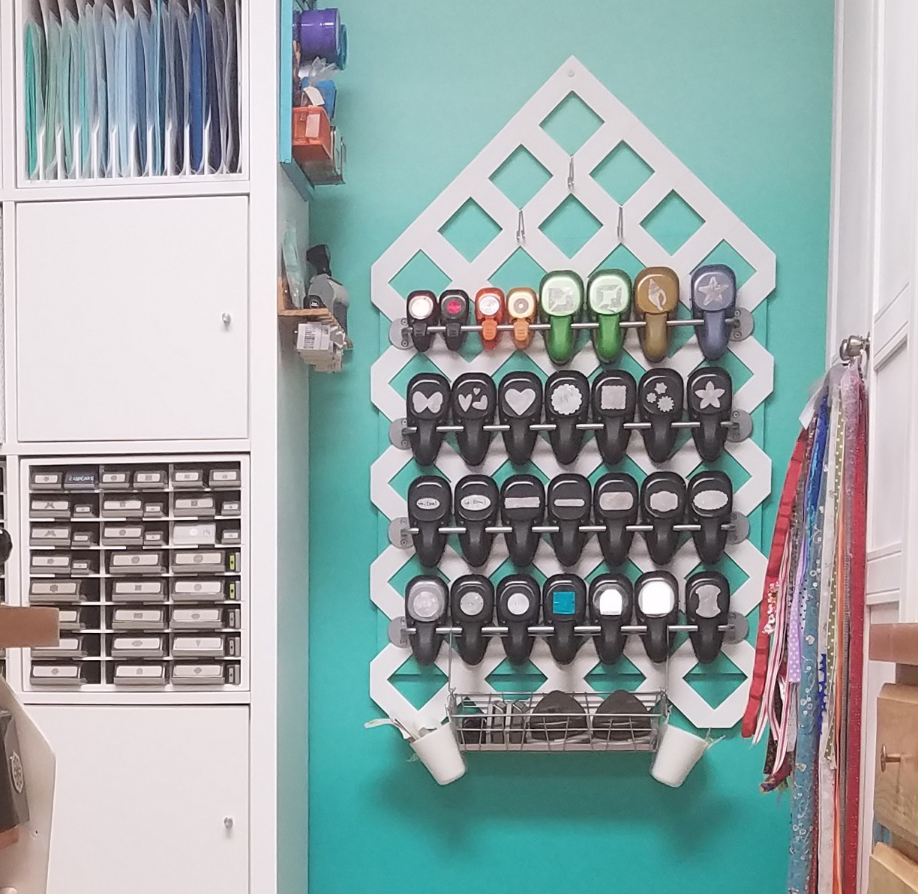 Lisa's desk was built to fit under the window and to store her Double Stamp Case Shelf and Large Die Shelf. She keeps her current catalog stamps here and also stores her nuvo drops for easy access. Across the back of her desk she has the 72" Ribbon Holder.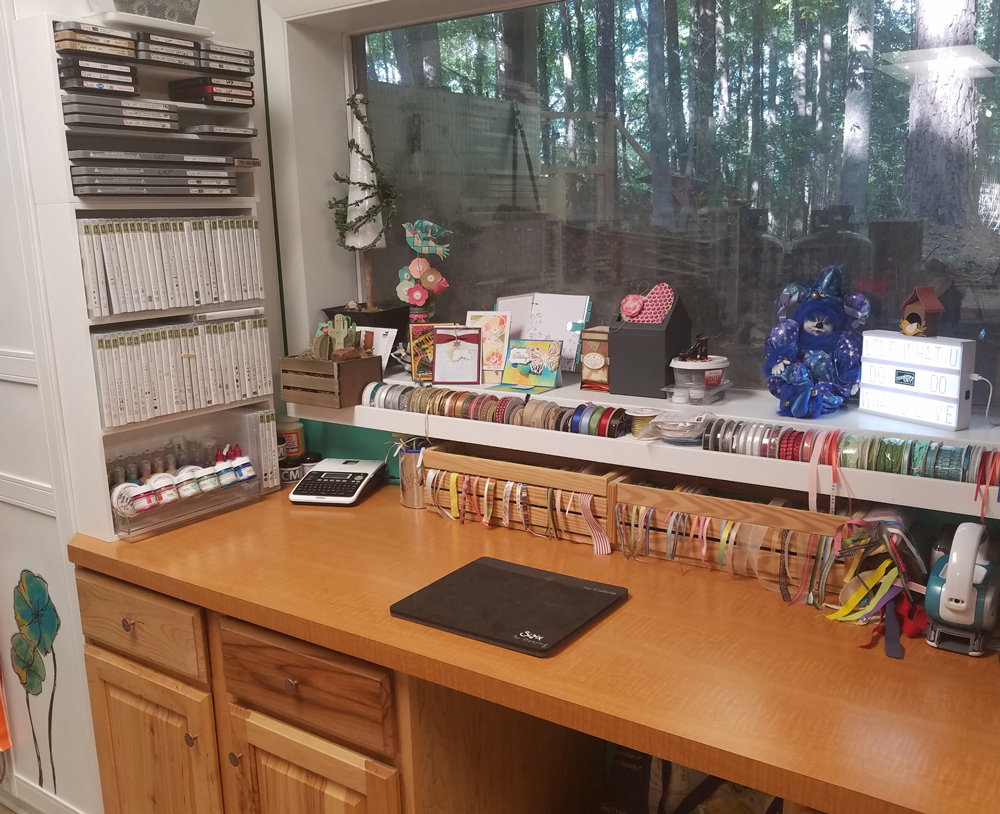 Another IKEA® product Lisa added to her craft space is the wardrobe closets. They are perfect for storing Lisa's larger tools, photo booth, Emboss Folder Tote and Wafer Die Tote with Magnet Cards. This allows her quick access and the ability to close the doors. She also has a power strip inside the unit so her tools like the Gemini and Cricut are always ready to go!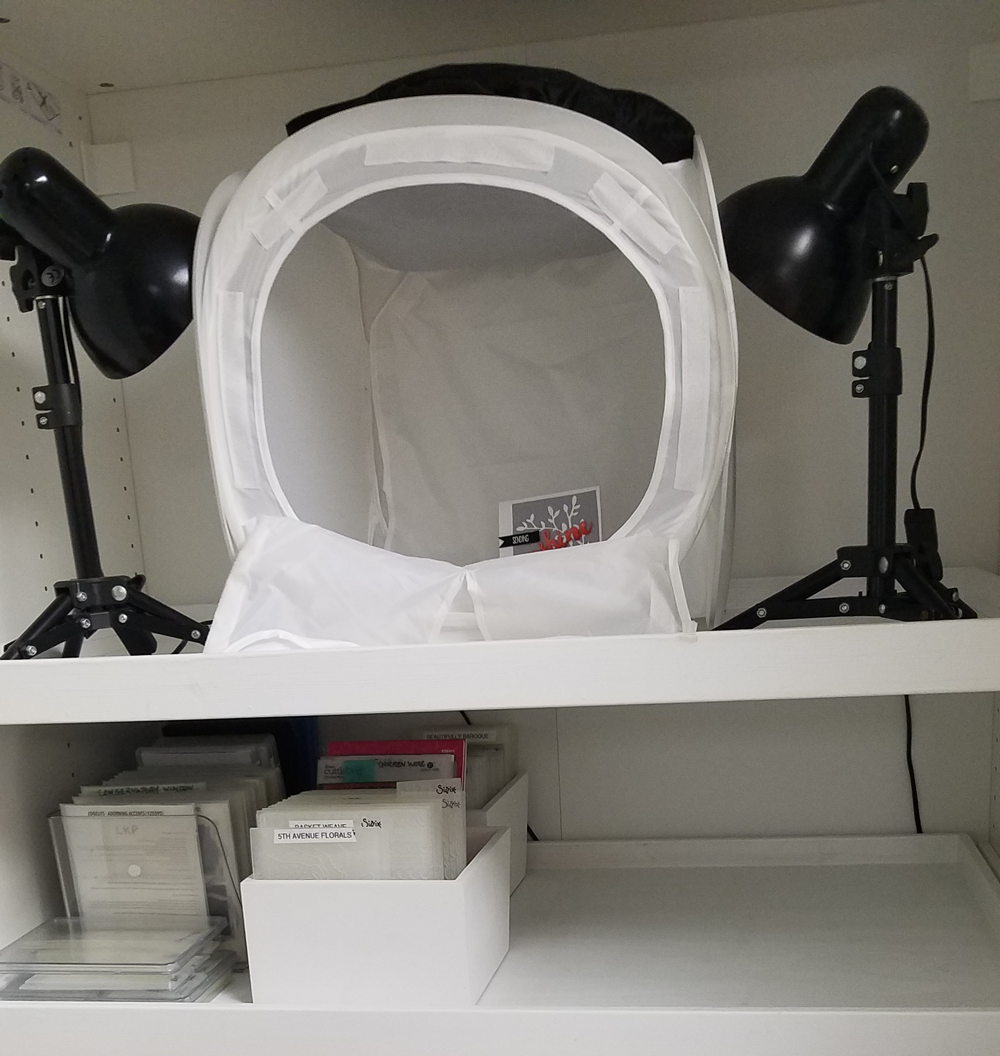 "My hubby and I have worked hard to pull my craft space together. He is a carpenter and electrician, and was VERY impressed with the quality and variety of Stamp-n-Storage products. My space has really become my blissful retreat. A crafty friend and I spend every Tuesday there making cards...and saving on professional therapy, lol"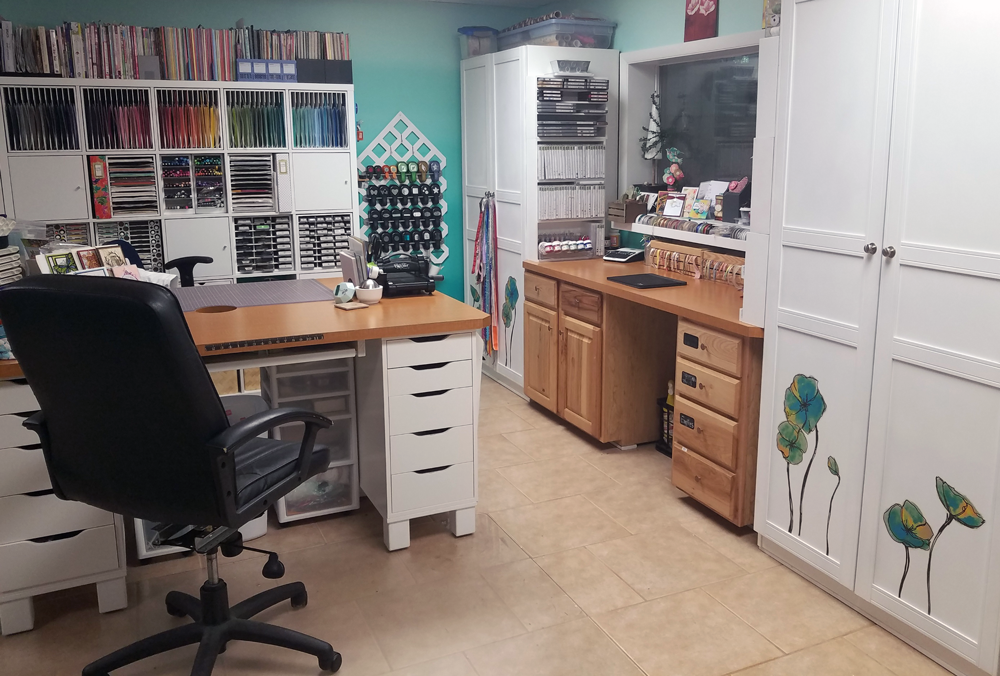 ---
Would you like to be our next Studio Showcase winner and have the chance to receive $75 in store credit?
Here are a few hints: clean up your space, snap some photos (4 or more) from a few different angles, and include some comments about what you love about your area and your Stamp-n-Storage products. Then, you will be entered into our monthly drawing. Email your entry to: contact@stampnstorage.com.