A 30 DAY CHALLENGE TO ORGANIZE YOUR CRAFT SPACE!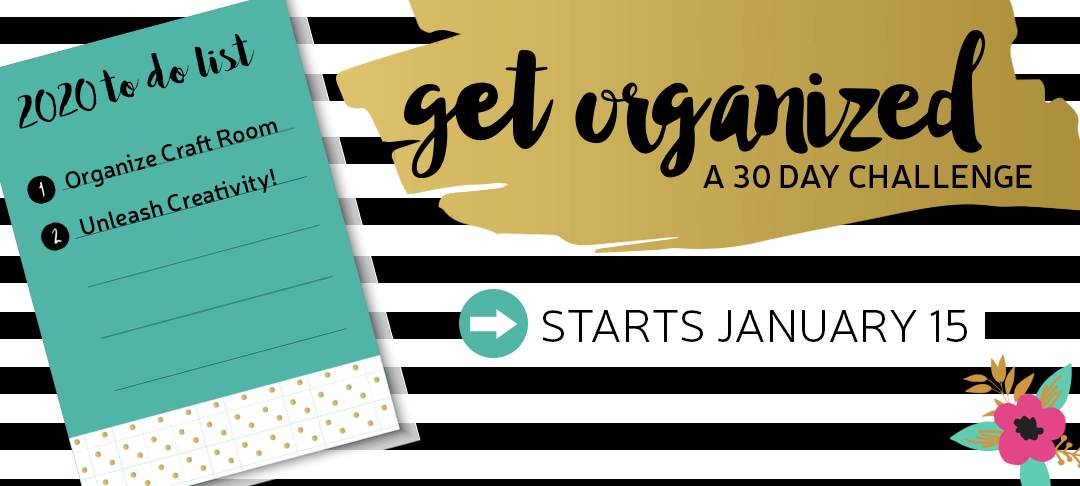 Who's excited to start organizing your craft space? We believe organized craft spaces unleash creativity! Here are a few important things to remember along the 30 day organization challenge:
Organization is a daily journey
Strive for progress not perfection
You can do it!
The 30 Day Challenge to Organize Your Craft Space will take place on the Stamp-n-Storage Facebook page. Follow and like our page to participate. Please note, we can not guarantee Facebook will add our post to your feed. You may need to go to our page daily to see the latest challenge. Each daily declutter challenge will be posted by 10am CT. The challenge is only available on Facebook as it allows you to engage and learn from other crafters. Everyone is encouraged to share and comment their journey along the way.
IMPORTANT INFO:
You can modify the 30 day organization challenges to fit your needs. Take additional days for one challenge if need be, but be sure to make progress every day! Once you've finished, move on to the next challenge.
Sunday will always be a day of rest.