Print out a Product Gift Sheet
If you're giving a Stamp-n-Storage product as a gift and we were unable to ship it in time, you can print out a pretty gift sheet to give the recipient. While it's not nearly as nice as having the real thing, they will have something tangible to get them even more excited about what you've purchased for them.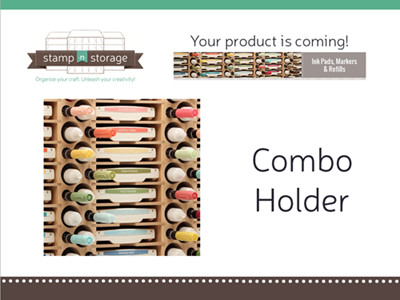 Instructions:
1 - Click on the category graphic below that corresponds to your product. A PDF file will open in a new browser window
2 - Print out the page that corresponds with the product you have purchased
3 - Include it in a card or cleverly disguised box
NOTE: If you've purchased a package deal or products for IKEA®, find the category corresponding to the specific items that you purchased.
Thank you for your business. We extend our regrets for any delay we've caused in the arrival of your package!