Visit the PRODUCT PAGE to configure and order your desk.
Work Area Storage
We've planned it out so there's space here for your most commonly used items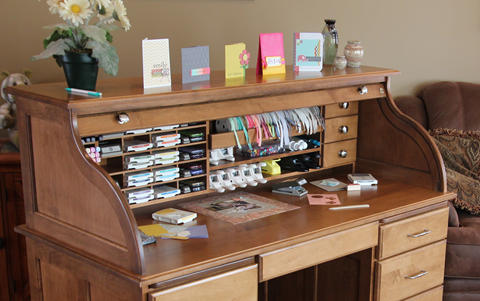 We've incorporated the Marker Nook into desk-top storage area to provide space for dozens of your markers.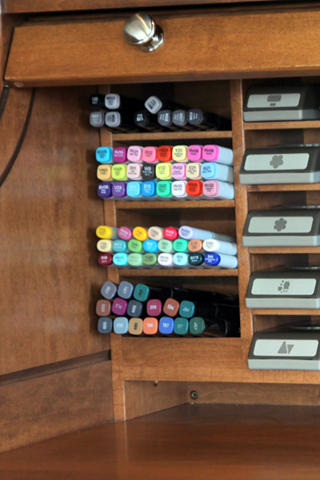 Ink pad and punch storage is a MUST, and they've got to be right at your finger tips. There are compartments for 20 punches or up to 40 ink pads.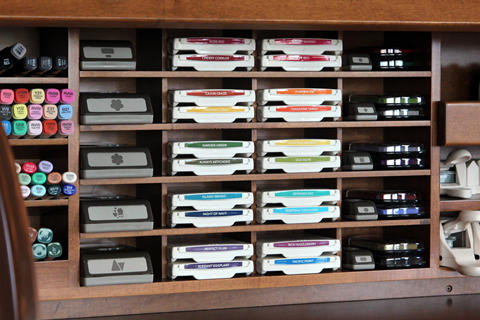 These shelves provide room for ribbon storage, embellishments and all those other little things that you reach out for no matter which project you're working on.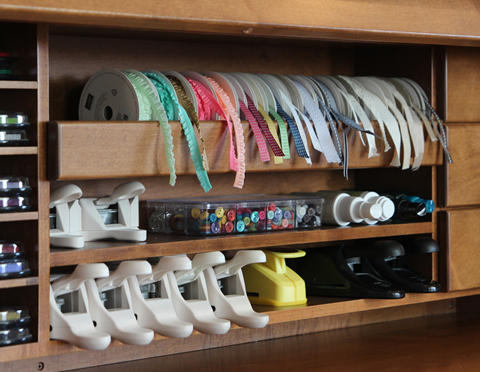 Three small drawers are available for quick access to a wide variety of your items.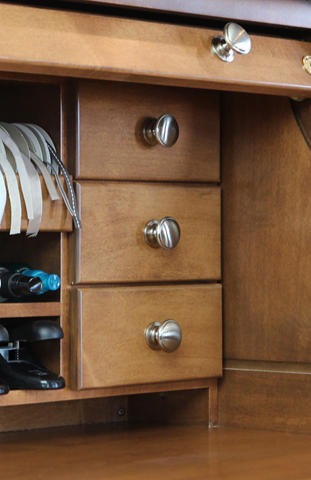 The Work Surface
At over four feet wide, this work surface can hold your projects and everything you need to have out. AND, the storage area is raised above the work surface by 1-1/2″ to provide that little extra space for sliding your project out of the way or storing your paper trimmer.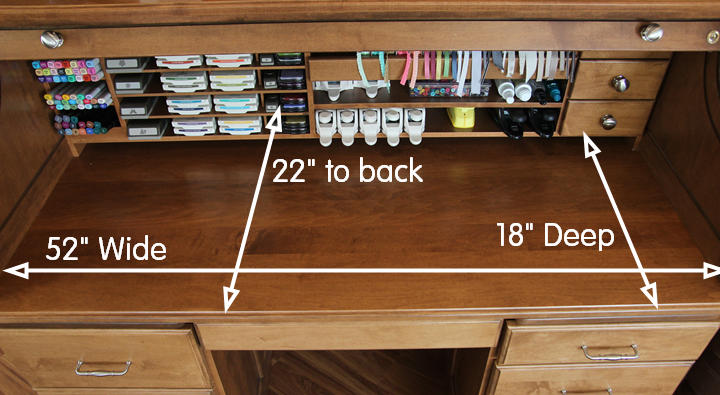 For those times when your project is spilling beyond the work surface, you can pull out one or both of these extensions.