Welcome to the Stamp-n-Storage Studio Designer!
Use this helpful tool to pick out the perfect products and build them into a storage system designed just for your space.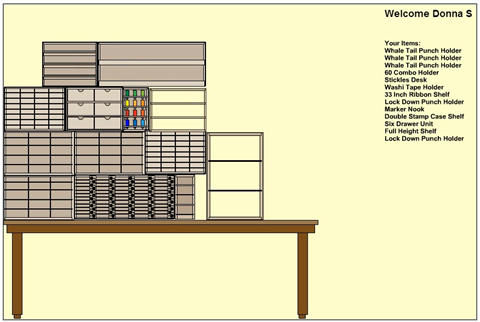 Here's how it works:
- Identify the design with your name
- Configure the size and color of your wall
- Review the tutorial and start designing!
Please watch our overview video for more:
Click this link to use the Stamp-n-Storage Studio Designer!
NOTE: The Studio Designer is compatible with desktop and laptop computers, but will not work on phones or tablets. Thank you for your understanding.
When you're done, print out the design and shop for your products!