Visit the PRODUCT PAGE to configure and order your desk.
So much can be stored in these drawers!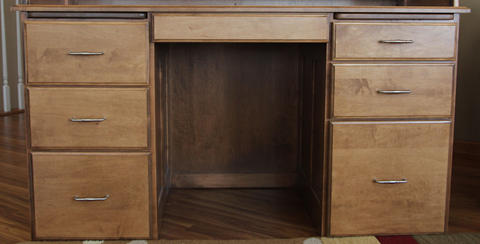 Large Drawers for Paper Storage
The large drawer on the left is for 8.5″ x 11″ hanging file folders, and the one on the right is for 12″ x 12″. 25 folders of each size are included with the desk. The 12″x12″ folders are white, the 8.5″x11″ folders are tan.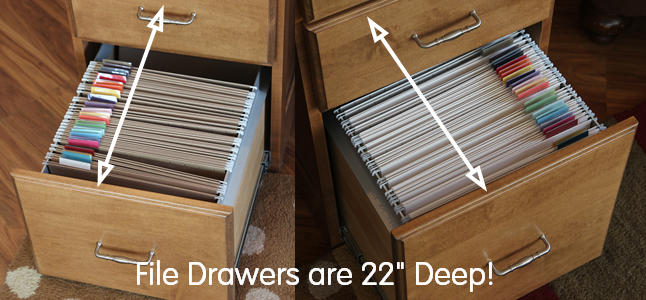 Medium Drawers for Stamp Sets and Dies and More
These drawers are designed specifically for storing LOTS of different things, such as dies, stamp cases, cartridges, punches and more!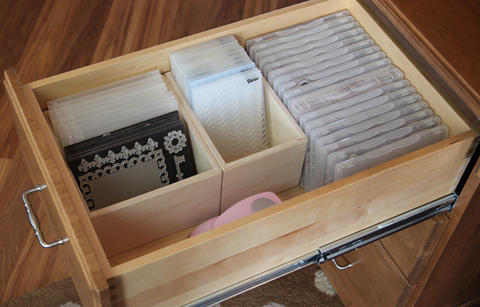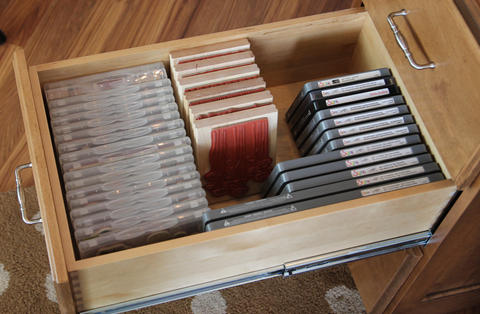 AND, we've created a special version of our Lock Down Punch Holder specifically for use in drawers. They are available in four different sizes. See further below for more details.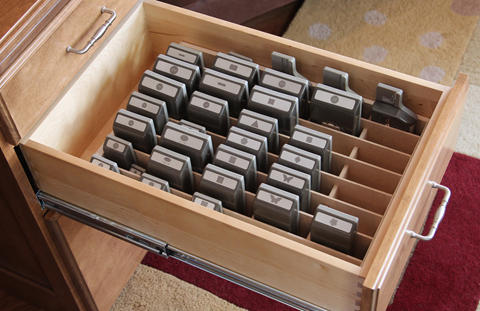 Small Drawers for Markers and Pens
These two drawers are perfect for all those little things you need to keep handy like pens, pencils, markers, scissors, mono adhesive … and everything else you find in a pencil drawer!
The desk ships with one divider in each drawer, as shown below.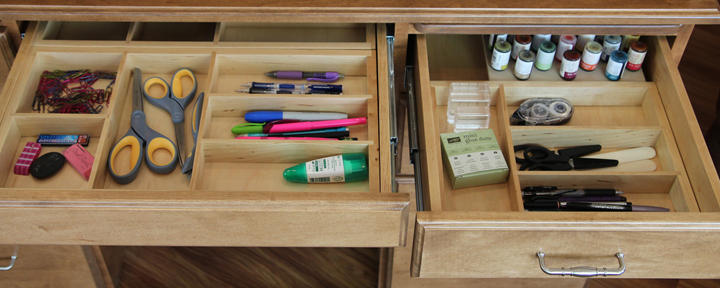 Maximize your Drawer Space
When you order your desk, let us know how you would like to accessorize your drawers!
LARGE DRAWERS:
25 of each size of hanging file folder are included with the desk. You can purchase additional packs of 25 as follows:
8.5″ x 11″ (Tan color) – 25 pcs – $17.75

12″ x 12″ (White color) – 25 pcs – $17.75
NOTE that the 12″ x 12″ hanging file folders are not the size used in Cropper Hopper products, which are 2″ wider than the paper. These are narrower to minimize wasted space in the desk.
MEDIUM DRAWERS:
Our Lock Down Punch Holder has been converted for use in a drawer! It fits perfectly in the right-hand medium-sized drawer. (It will not fit on the left side due to the different widths of the drawers.)
The Drawer Lock Down Punch Holder is available in four different sizes:
16 Compartments – $44.75

24 Compartments – $49.75

32 Compartments – $54.75

40 Compartments – $59.75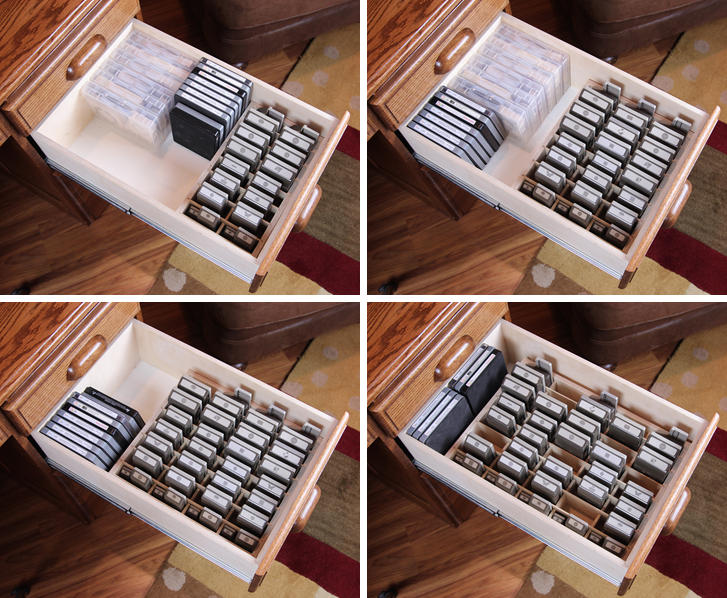 SMALL DRAWERS
One drawer divider is included in each of the small drawers.
You can add to this with a variety of options. Just let us know which ones you'd like to add when you order your desk!
Refill Bottle Organizer – $38.75.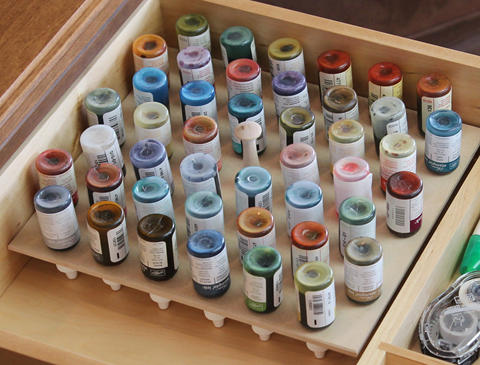 Additional Drawer Dividers – $89.75 – While one divider is included in each drawer, two can fit! Be sure to specify which drawer you want the dividers for (center or right), because they are different sizes.