Would you use a Pocket Scrapbook Holder for this?
Our customer Terri sent us this great idea that shows another use for Stamp-n-Storage Pocket Scrapbook Holders. Most people store Project Life™ supplies inside of them. However, Terri is using hers for selling her handmade cards when she has sales at various craft shows throughout the year.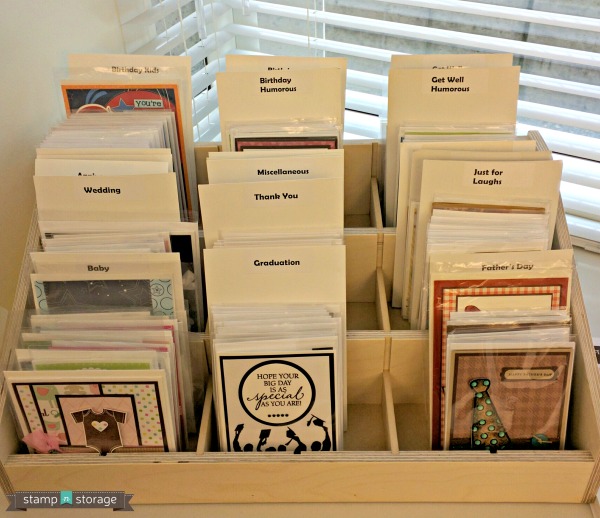 By taking out every other divider in her Pocket Scrapbook Holder, people can easily flip through the cards when she has them displayed for sale. It also really helps that she has great dividers between each type of card that she sells.
We love Terri's idea so much that we wanted to share it with you! Maybe you don't sell your handmade cards, but you could keep them organized and ready for mailing any time you need one when they're inside of a Pocket Scrapbook Holder!
Thanks, Terri, for sending us your wonderful suggestion. Enjoy, crafting friends!