At the beginning of 2015, Tim Holtz announced his plan to release 12 new Distress™ ink colors specifically designed for each month of the year. Those 12 months have already passed and the collection is complete!
Take a look at these beautiful Distress™ inks. December's Candied Apple is especially delightful!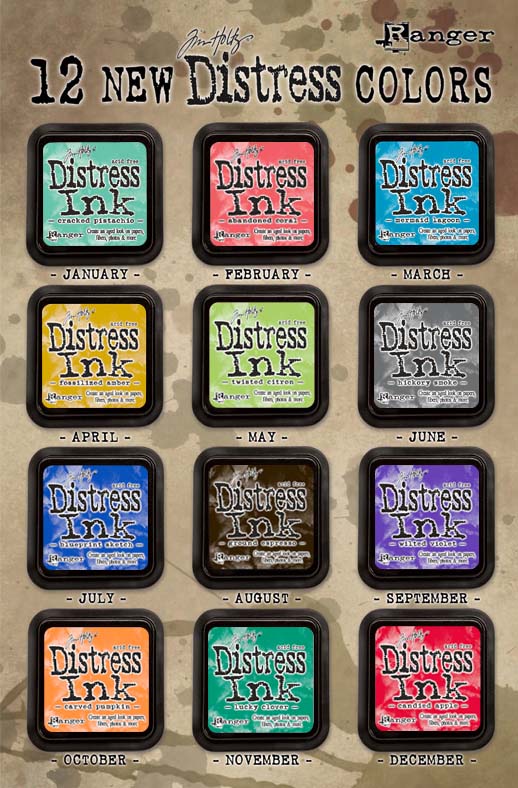 Are you looking for a great way to store these 12 new colors that you've added to your Distress™ collection? Stamp-n-Storage has the perfect solution! It's our Petite Ink Pad Holder. You can purchase it to fit anywhere from 12 to 60 Distress™ inks. Purchase yours today!