Storage Solutions for Organizing Vinyl
Do you keep finding your worktops cluttered with rolls of vinyl? Any Cricut® connoisseur knows all too well how quickly their materials can turn a tidy workstation into a chaotic mess of cuttings from vinyl to paper, felts and fabrics!
Crafters understand the importance of maintaining an organized workspace - clean desk, clean mind - so to speak! They also know the constant effort this often involves. The solution? Storage for vinyl rolls and sheets!
Here is a guide to Stamp-n-Storage's very own vinyl storage solution products designed to ease the burden of staying organized and help you find exactly what you need, when you need it. Now you can get back to crafting more quickly!
Vinyl Roll Holder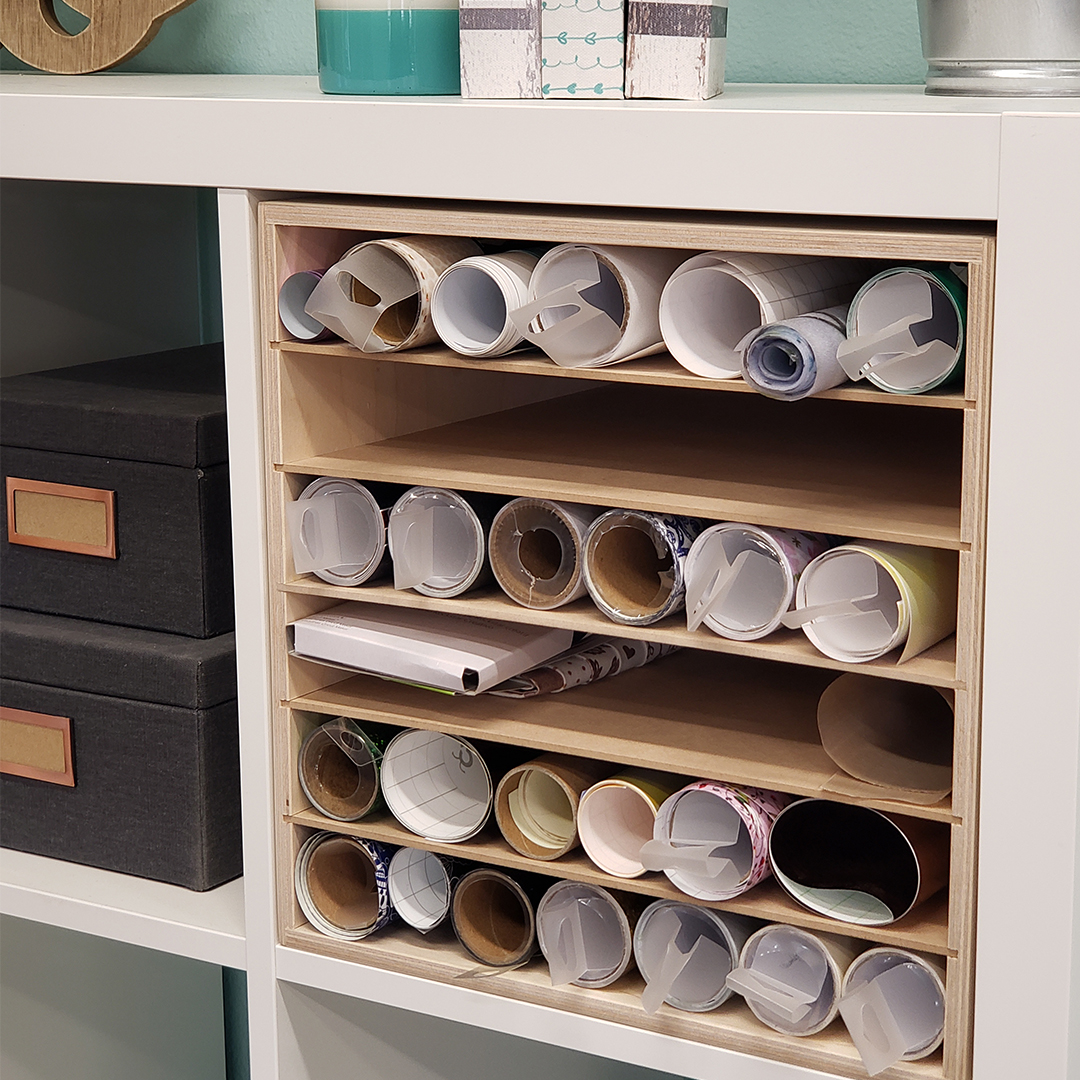 When it comes to storing your vinyl in rolls, you will need a unit that holds everything in its proper place – visible, separated, and easy to reach. Those of you who take real pride in your workspace will also want to choose a product that is sleek and compact, keeping your craft room looking smart and organized.
If this is the solution for you, then take a look at the Stamp-n-Storage Vinyl Roll Holder.
Each cabinet can fit up to 36 rolls and will effectively protect your 12" vinyl with slots that are just the right height. And the best part? This item comes in both Standard and IKEA versions, so you can choose what will work best for you!
Vinyl Sheet Holder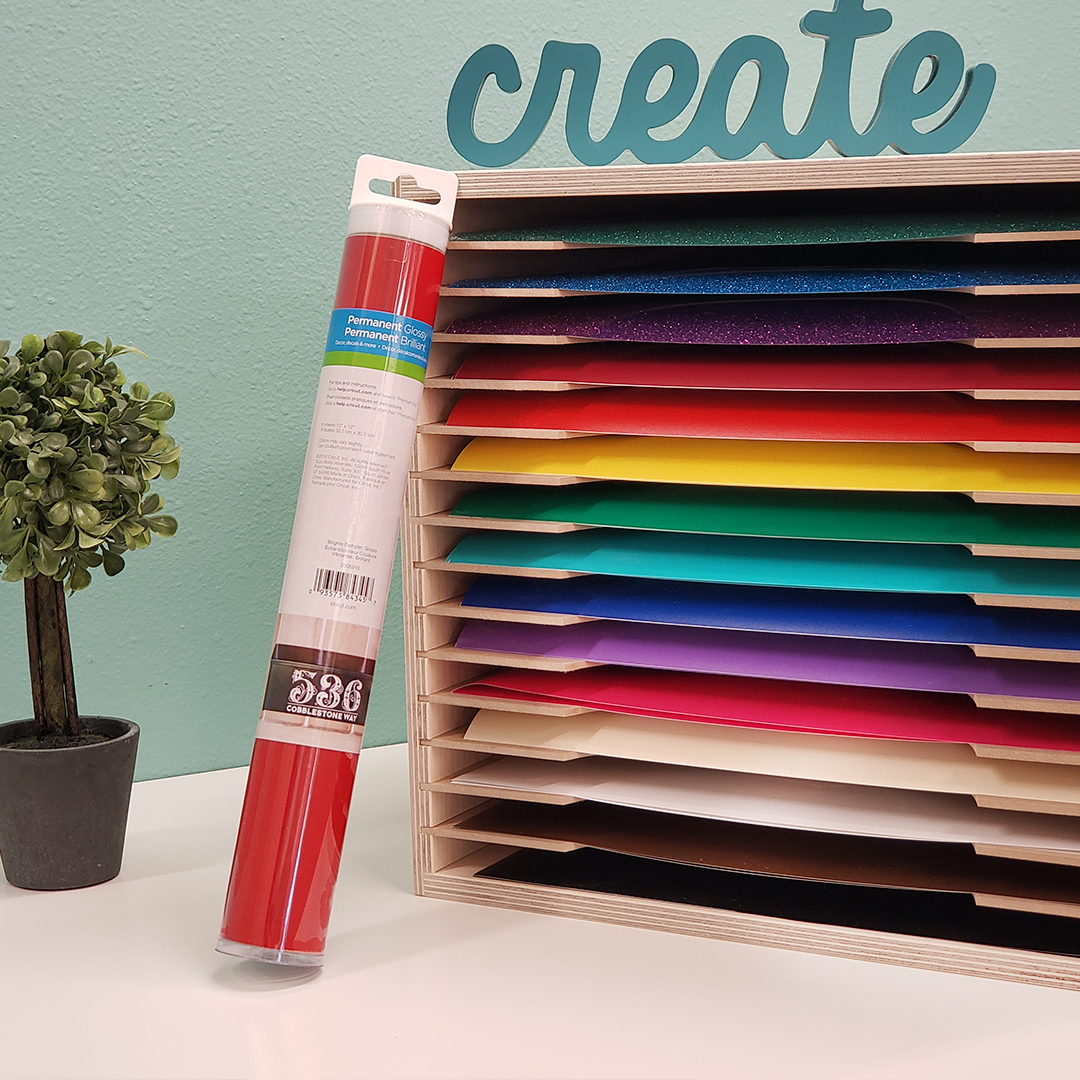 If you are the kind of crafter that prefers to store their vinyl flat, you may wish to consider some sheet holding alternatives. Before making your storage unit choices, it is a good idea to consider their functionality and size. The key to any productive craft room is to ensure there is plenty of space free for all your creative activities. For sheet storage that will also maximize the use of your space, the Stamp-n-Storage Vinyl Roll Sheet Holder will do just that whilst keeping your vinyl colors attractively separated.
"These are amazing. The quality is excellent and I love the way it organizes my vinyl and lets me see exactly what I have. Nothing like it on the market for 15" and 20" vinyl." - Cassie, buyer
This option features 15 slots for amply storage and is available in a selection of dimensions, with configurations for IKEA as well as Standard fitting.
Speed up your Cricut® projects and say 'goodbye' to clutter with vinyl roll storage ideas and solutions by Stamp-n-Storage!