Stamp-n-Storage Scrapbook Expo Dates Announced
Big news!
Here at Stamp-n-Storage we've been really busy getting ready for the scrapbook expos we'll be attending this summer and fall.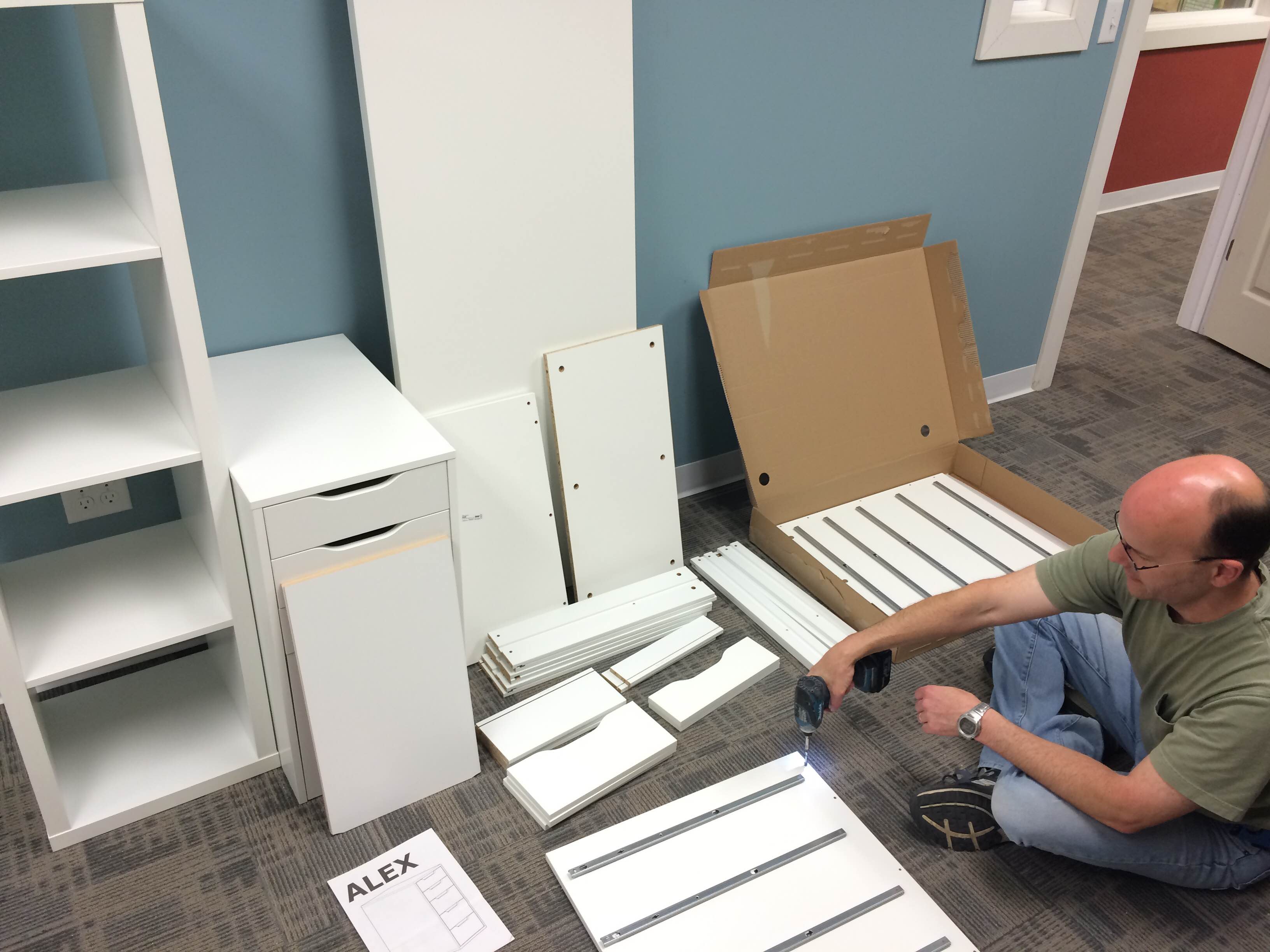 Above is our founder, Brett, assembling the IKEA Alex and Kallax products which will be a part of our booth display.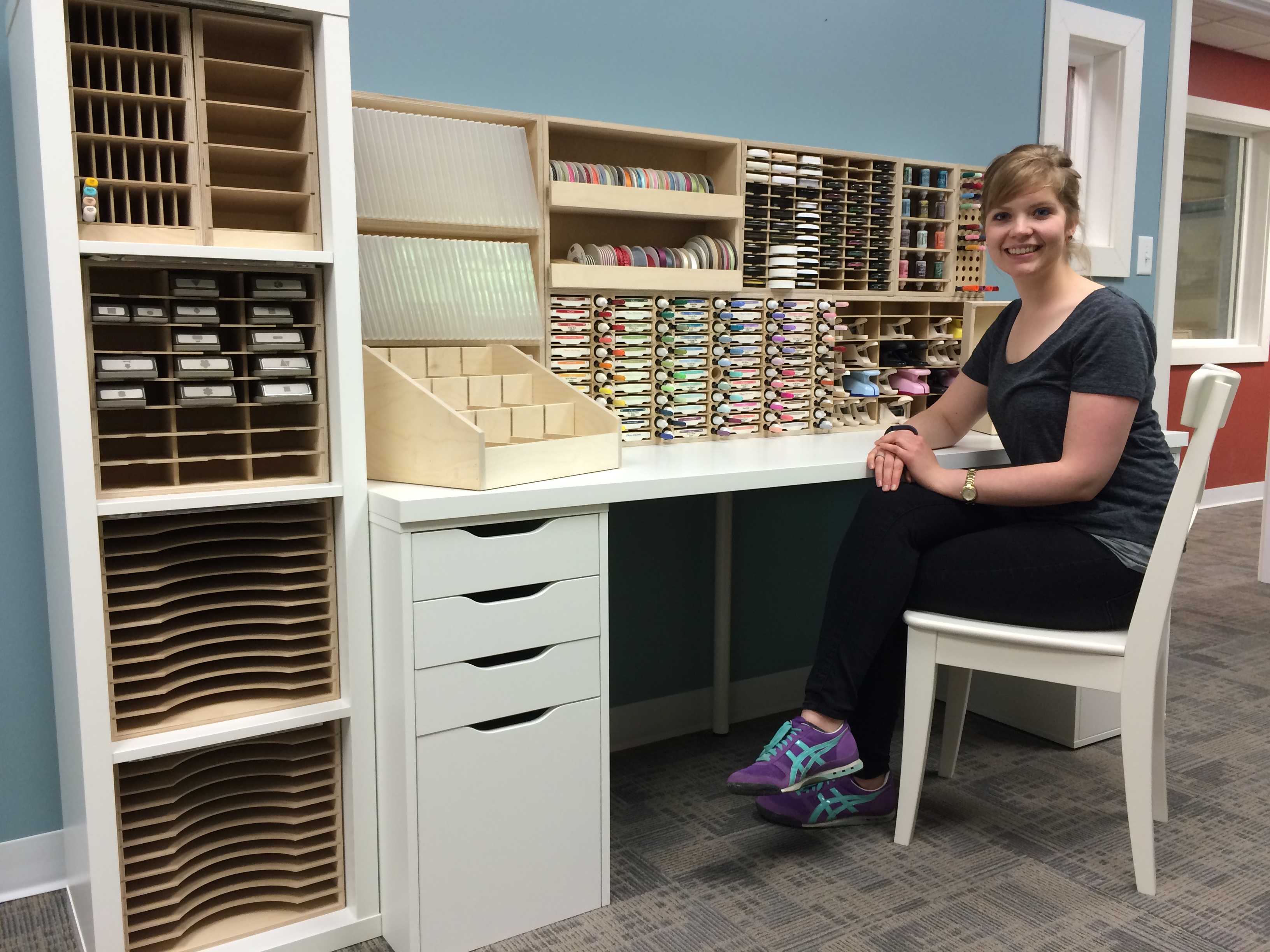 In the photo above is Carly, our marketing manager, sitting with the completed booth desk display. You'll be able to see this Stamp-n-Storage set-up in person, as well as meet Brett & Carly!
Where will we be, you might ask!
We've picked a number of scrapbook expo locations in the Midwest and we're looking forward to meeting each one of you who will be there!
June 27 & June 28 -
Bloomington Rubber Stamp Event - Ramada Mall of America
2300 East American Boulevard
Bloomington, Minnesota 55425
July 11 & 12 -
Collinsville Rubber Stamp Event - Gateway Center
1 Gateway Drive
Collinsville, Illinois 62234
August 1 & 2 -
Novi Heirloom Festival - Suburban Collection Showplace
46100 Grand River Ave
Novi, Michigan 48374
August 21 & 22 -
Schaumburg, Illinois Scrapbook Expo - Renaissance Schaumburg Convention Center
1551 N. Thoreau Drive
Schaumburg, Illinois 60173
October 3 & 4 -
Fort Wayne, Indiana Rubber Stamp and Scrapbook Getaway - Allen County War Memorial Coliseum
4000 Parnell Avenue
Fort Wayne, Indiana 46805
November 21 & 22 -
One of a Kind Stamp & Scrapbook Show - Alliant Energy Center Exhibition Hall
1919 Alliant Energy Center Way
Madison, Wisconsin 53713
Hope to see you there!