Patty Bennett loves our Pocket Scrapbook Holder!
Patty Bennett, Stampin' Up! Demonstrator, Sr. Executive, has recently been updating her craft studio. She released a blog post and video which feature the Stamp-n-Storage Pocket Scrapbook Holder! This unit has helped her get her Project Life supplies efficiently organized as she tackles completing albums that she's been wanting to finish for years. What a great goal, Patty!
Here's what Patty said about why she's working on Project Life in 2016:
"I'm working "in the past" and catching up with photos from the early 2000's. I have about 10 -15 years of photos from our married life that need to be preserved, so I just finished up 2001 last week! The memories are so fun to look back on..."
Below is Patty's craft room space before and after she used her Stamp-n-Storage Pocket Scrapbook Holder to organize her craft: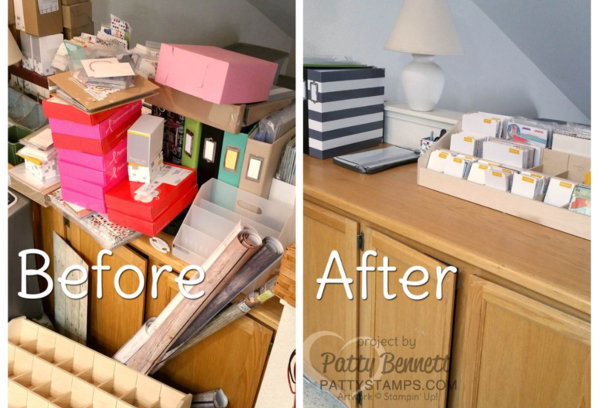 If you'd like to watch Patty's video where she shares more about organizing her Project Life into her Pocket Scrapbook Holder, click HERE!