New Distress Colors = Bigger Distress Storage!
One big announcement from the Craft and Hobby Association 2015 show was from Tim Holtz. Ranger Ink is releasing 12 new Distress Ink colors, one each month of 2015! (Click the picture for the latest Ranger Ink announcement - Abandoned Coral)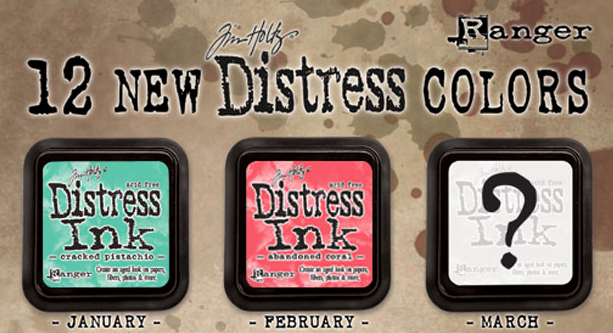 That's great news for all of you Distress fans: More great colors to choose from!
But you'll quickly have a dilemma: Where will you put them?
Stamp-n-Storage to the rescue!
We're increasing the size of our Distress Ink storage units. In March we will release versions of our Distress Combo Holder and Petite Ink Pad Holder that will hold the entire collection of 60 colors.
60 Petite Ink Pad Holder - available in early March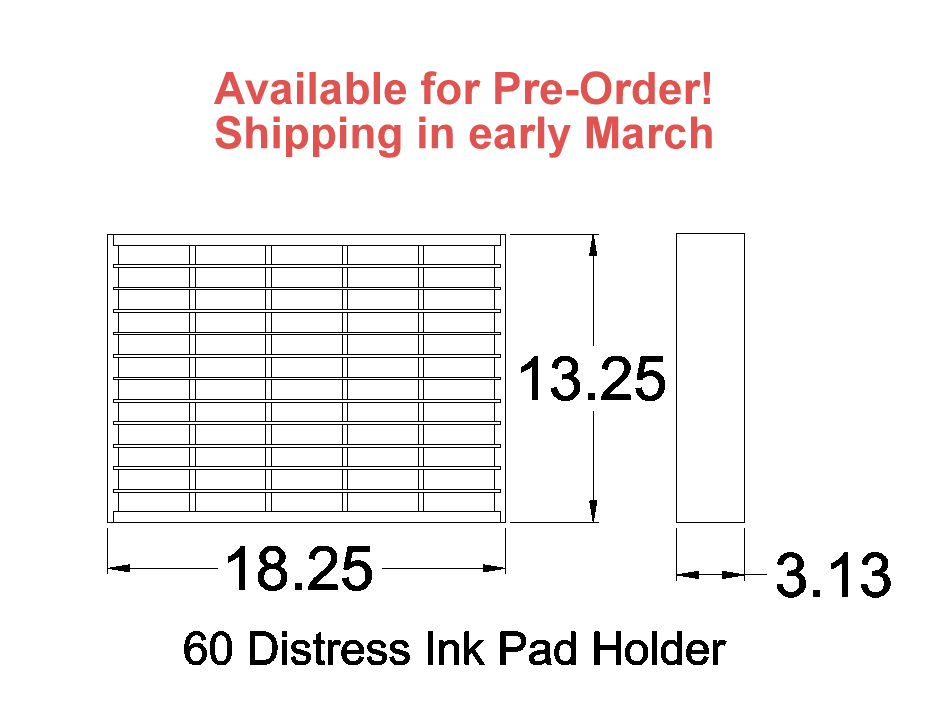 60 Distress Combo Holder - Available in late March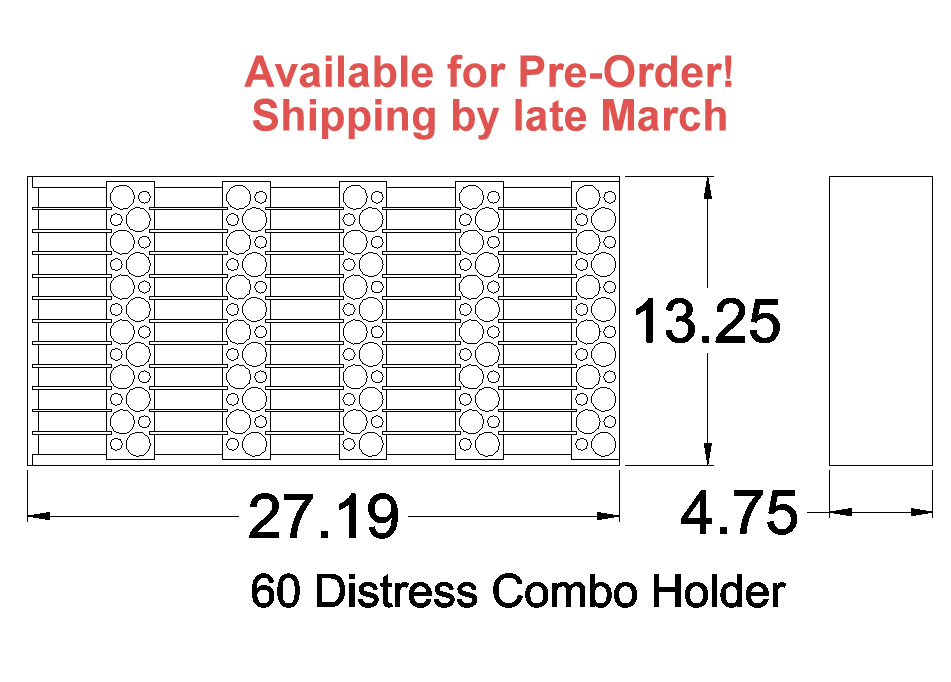 12 Distress Combo Holder - Now $10 off!
What if you already own a 48 Distress Combo Holder?
We've reduced the price of our 12 Distress Combo Holder by $10 to help you out!
Normally $49.75, it's now available for $39.75.