Magnet Cards Available for Wholesale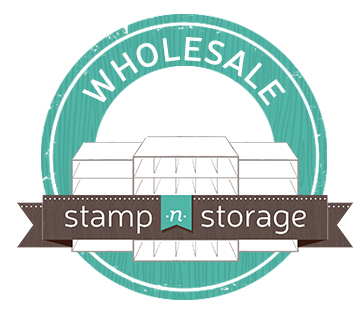 January has been an exciting month for Stamp-n-Storage. Not only have we been celebrating our 10 year anniversary, Stamp-n-Storage launched it's first wholesale product at Creativation. All four sizes of Magnet Cards (5x7, 6x7, 8x7 and 8.5x11) are now available to retailers at wholesale pricing.

Do you currently have a brick and mortar or online store?
You can now carry Stamp-n-Storage Magnet Cards. Not only is Stamp-n-Storage a trusted brand for organizational products, Magnet Cards have a 5-star rating with over 800 reviews.
Do you want to find Magnet Cards at your favorite craft store?
Help us spread the word! Let your favorite store owner know you want Stamp-n-Storage Magnet Cards available for purchase in their store. If you refer a store and they make a wholesale purchase, we'll send you a free pack of Magnet Cards!

How to claim your free pack of Magnet Cards:

Tell your favorite retail store about Stamp-n-Storage Magnet Cards. You can even print this Wholesale Brochure to give them.
Let the retailer know you'll receive a free pack of Magnet cards when they (the retailer) let's us know you referred them during their first wholesale purchase.
Be sure the retailer has your email address and name. They'll need to pass this along to Stamp-n-Storage when they complete their first order.
Stamp-n-Storage will contact you after the retailer's first wholesale order ships.
Contact us at wholesale@stampnstorage.com if you have any questions regarding our Wholesale Program.