HUGE SAVINGS on Discontinued Products!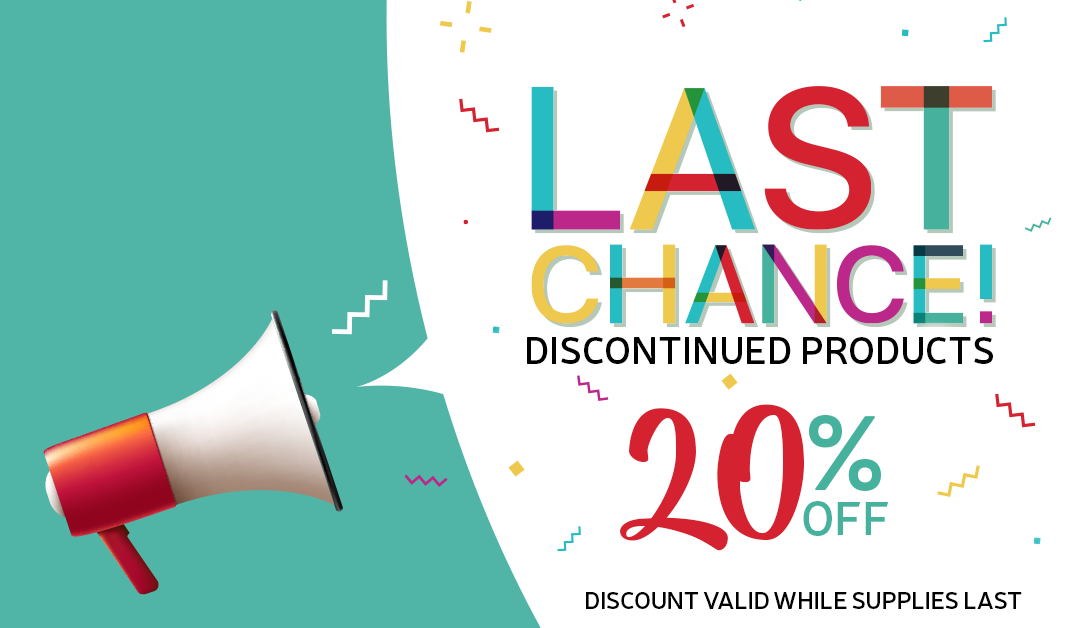 Purchase any discontinued item and you'll save 20% OFF!
Don't wait, offer only valid while supplies last.
Discount available for discontinued items only. Please note: Certain products may be discontinuing specific product sizes only. Discount is automatically applied during the checkout process. Limited quantities are available.

2022 Discontinued Items