Expo Booth Display - Product Listing
We've had many of you ask us which IKEA and Stamp-n-Storage products we chose to use in our craft expo booth.
(In case you missed the announcement about the upcoming craft expos we'll be at, make sure to click on this link.)
Below is a photo labeled with each of the individual products in the expo booth display.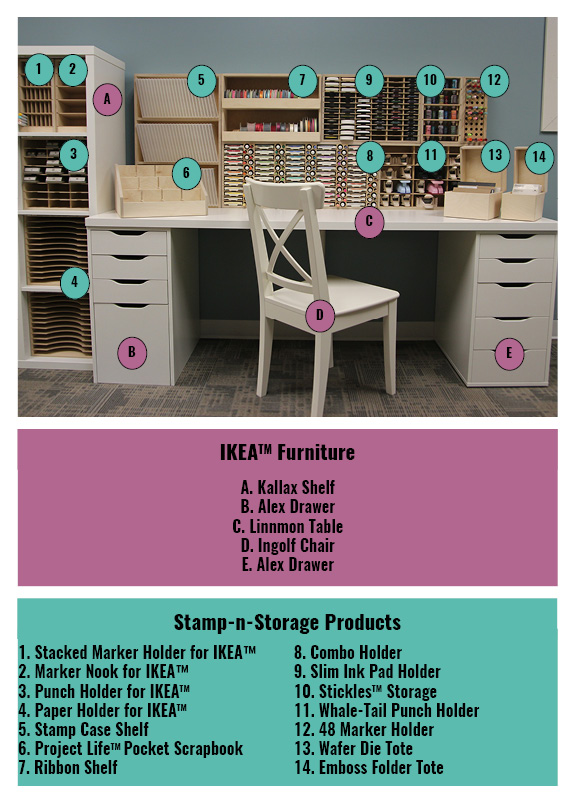 Here are links to all of the products pictured above:
IKEA™:
A. Kallax Shelf
B. Alex Drawer
D. Ingolf Chair
Stamp-n-Storage:
1. Stacked Marker Holder for IKEA™
3. Lock Down Punch Holder for IKEA™
6. Project Life™ Pocket Scrapbook
7. Ribbon Shelf
8. Combo Holder
12. 48 Marker Holder
13. Wafer Die Tote
Have any questions on the products? Make sure to email us at contact@stampnstorage.com.